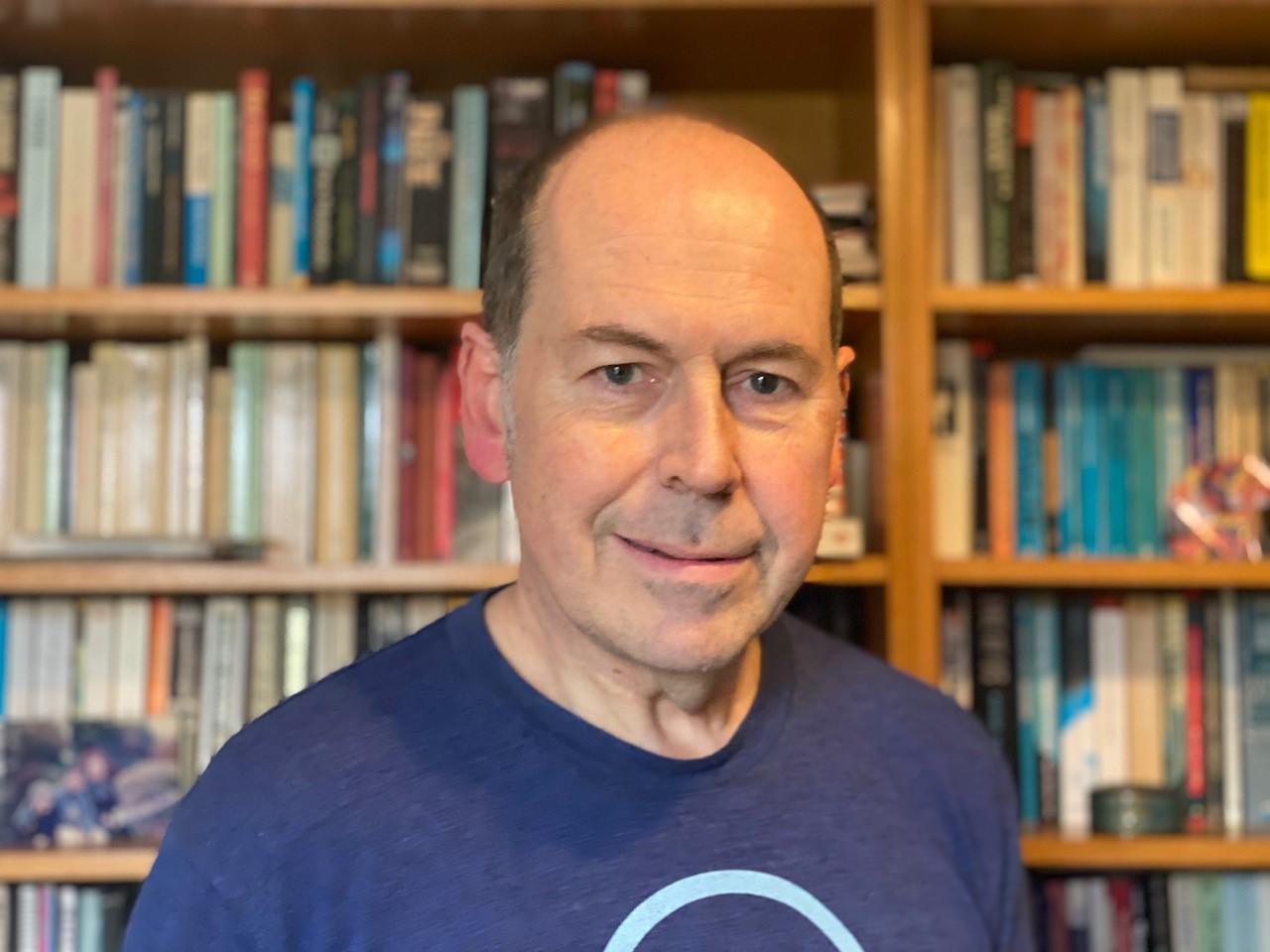 Join us for a special evening with the BBC's technology correspondent who will talk to our CEO, Maggie Philbin, about the triumphs and failures of technology in the era of the smartphone.
This session is open to parents, teachers and students.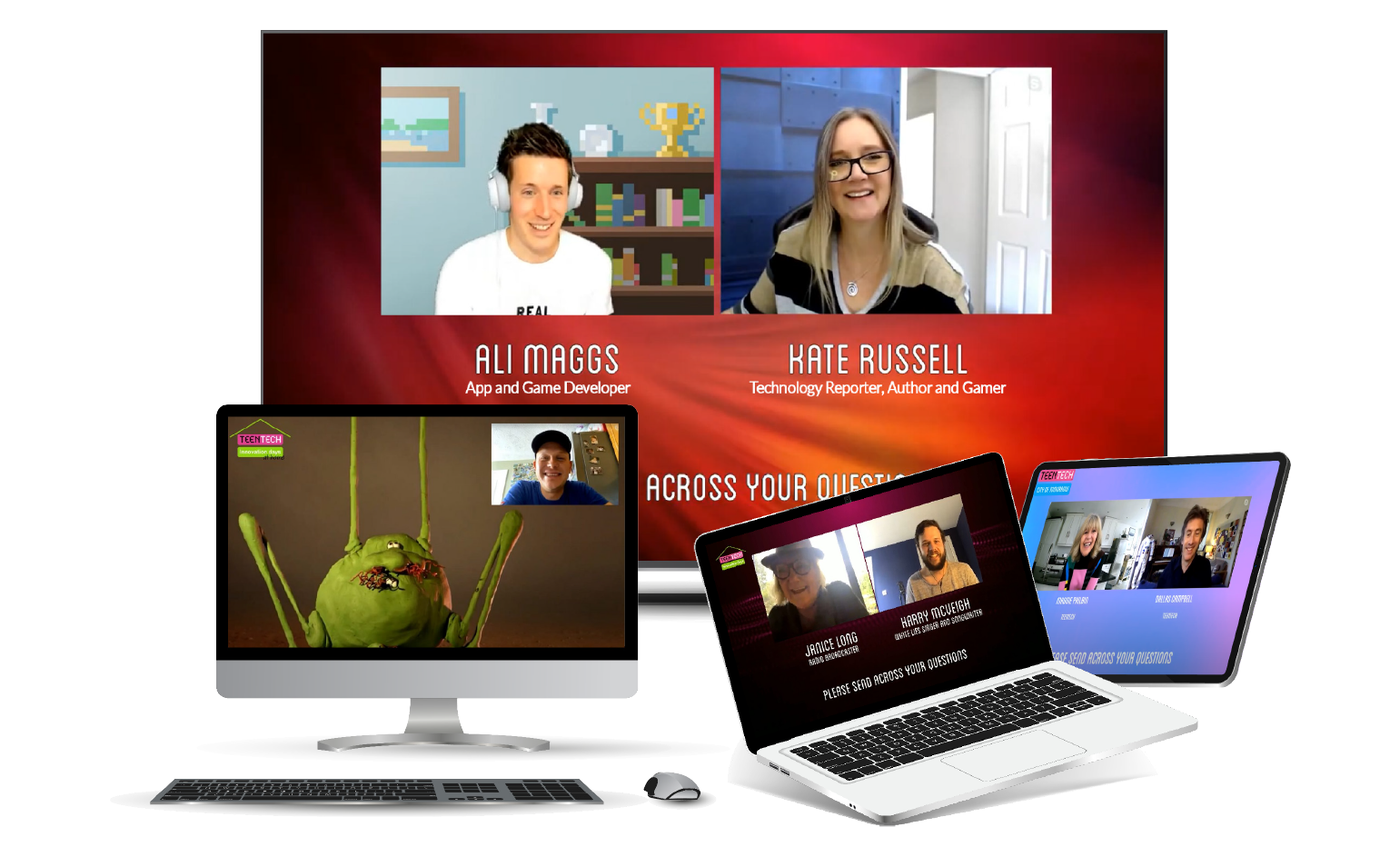 We have more than 150 virtual events planned for 2021/2022, covering all aspects of digital, data, science and engineering, and you can register your interest now to receive early access to bookings!
TeenTech Live brings the exciting world of science and technology to your school or home.
Hosted by well-known science and technology reporters, our interactive sessions are fun, engaging and provide real context to learning, helping young people understand more about careers and the way exciting emerging technology is shaping all aspects of our lives.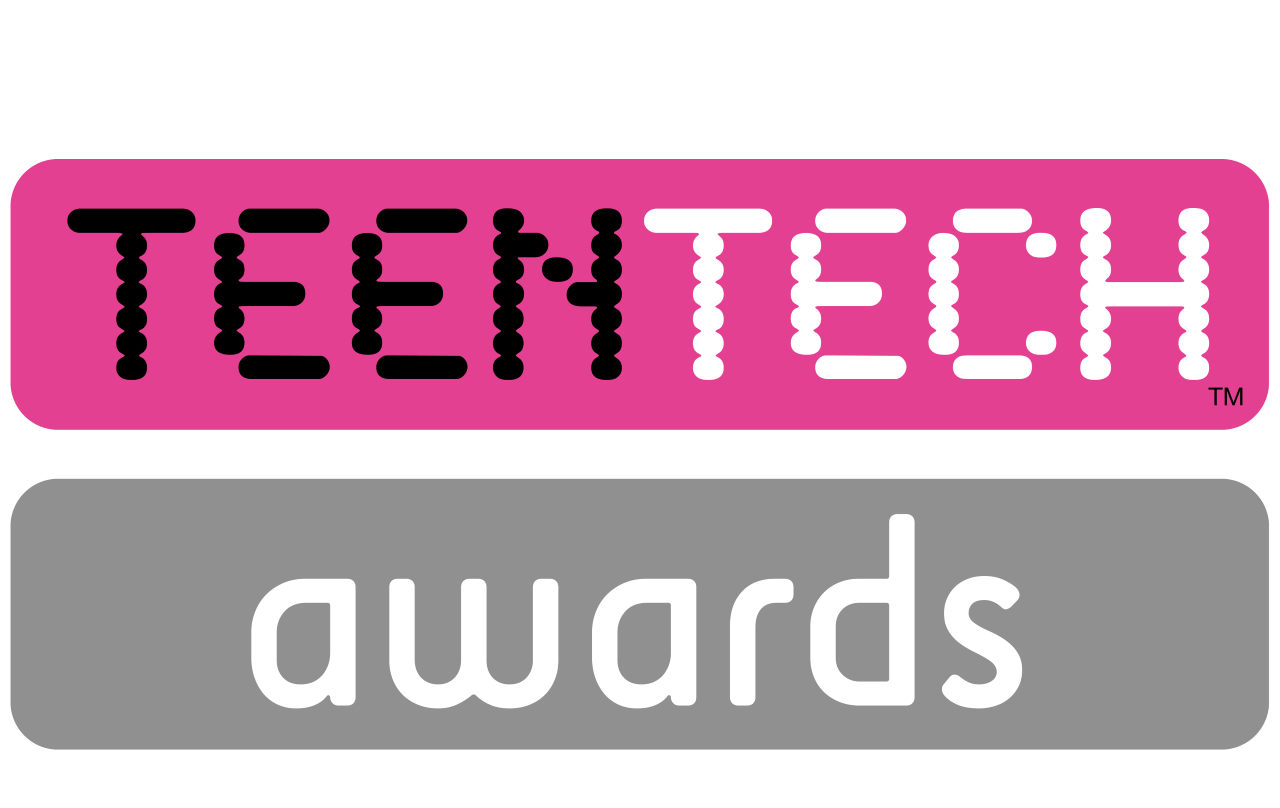 TeenTech Awards
Are you an innovator? Do you have an idea which could make life easier, simpler or better? We want you to use your imagination, to think creatively. This is a chance to ask "What if?" or even build a fun example of what this might look like.
Registration is now open for the TeenTech Awards 2022. Visit the TeenTech Awards page to learn more and register.

TeenTech Innovation Live
For students aged 11-19
TeenTech Innovation sessions bring the digital, scientific and engineering world to life for students aged 11-19.
They focus on opportunities within a specific sector with input from local and national employers. Students have suggested the topics and it's been great to see how many choose to join multiple sessions covering Game Design, Music, Animation, Future of Transport, Space, Augmented Reality, Virtual Reality and Acoustics.

TeenTech City of Tomorrow Live
For students aged 8-13
TeenTech City of Tomorrow invites young people aged 8-13 to design ideas for the safer, smarter, kinder City of Tomorrow, surfacing careers in the connected city, increasing awareness of global sustainability goals, citizenship.
Students consider how physical spaces (home, health, education sport, entertainment, commercial) can provide better experiences for everyone and how they might play a part in the inclusive, digitally connected, city of the future.
Inspiring Tomorrow's Innovators
TeenTech helps young people understand the opportunities in the science, technology and engineering industries, no matter what their gender or social background. Our lively, focussed age appropriate initiatives help young people 8-18 understand their potential and raise their aspirations.
We measure impact and know the initiative is particularly powerful in encouraging girls and students from disadvantaged backgrounds to consider careers in construction, applied sciences, technology and engineering. We provide these students and schools with a framework of activity and a network of useful contacts .
Programmes are carefully planned to engage teachers and parents as they are the main influencers in career decisions. We support companies, colleges and universities, providing them with strategies of engagement and ways to develop approaches which work well with young people.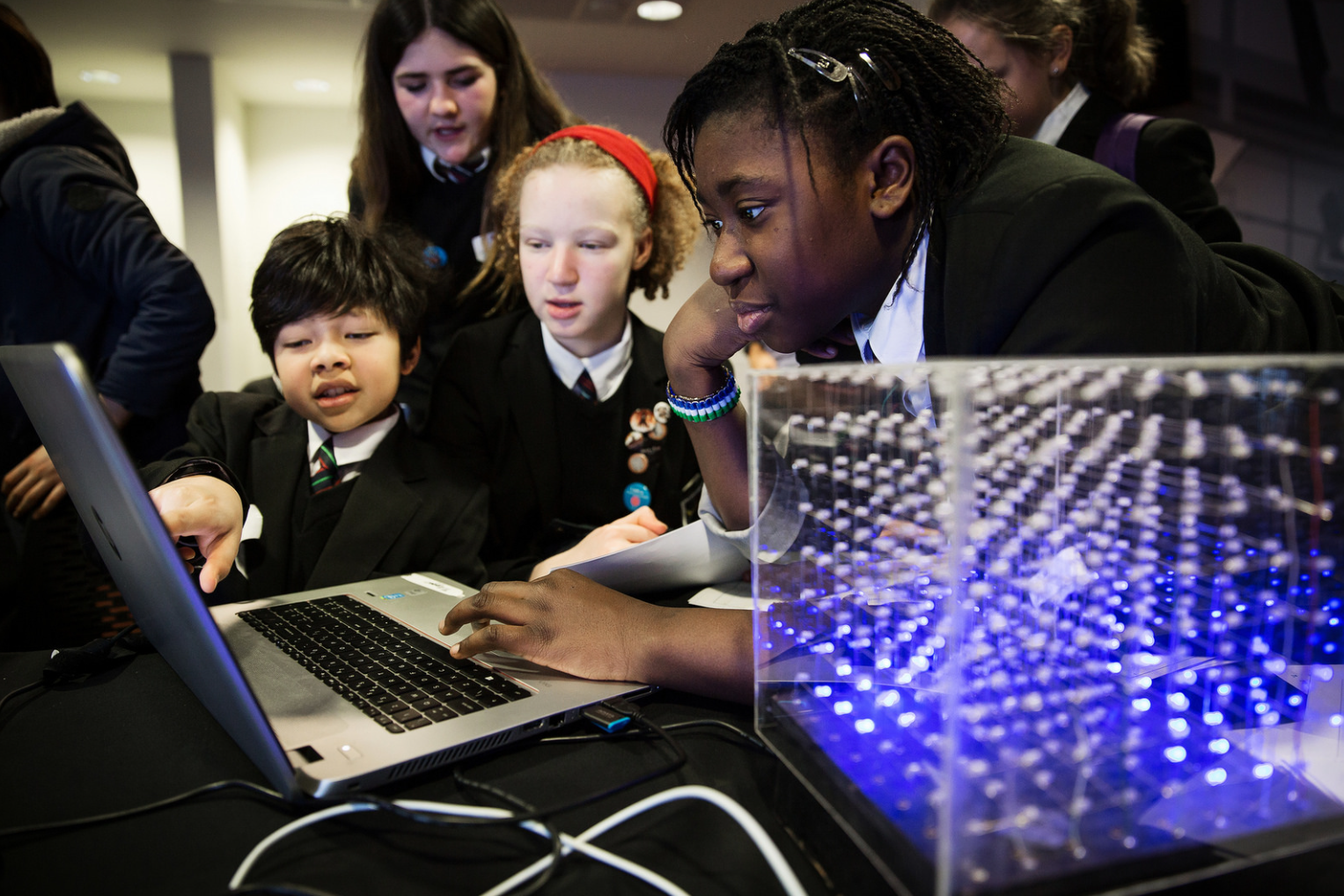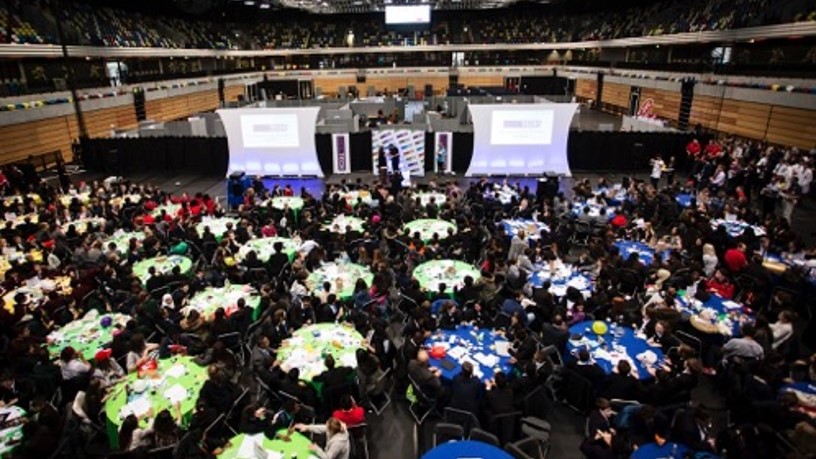 TeenTech Events are lively one-day events designed to help young teenagers see the wide range of career possibilities in Science, Engineering and Technology.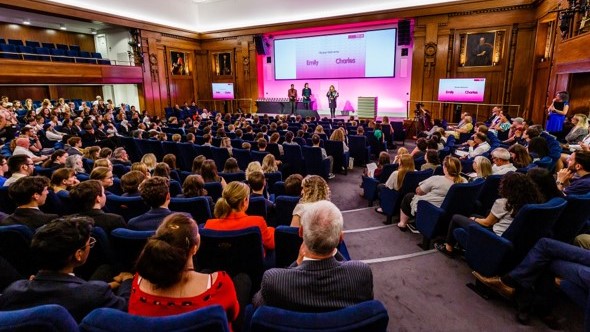 The TeenTech Awards are for UK students from 11-16 (years 7-11) and 17-18 (Years 12-13) working in teams of up to three to look at problems large and small to see if they can find a better way of doing things.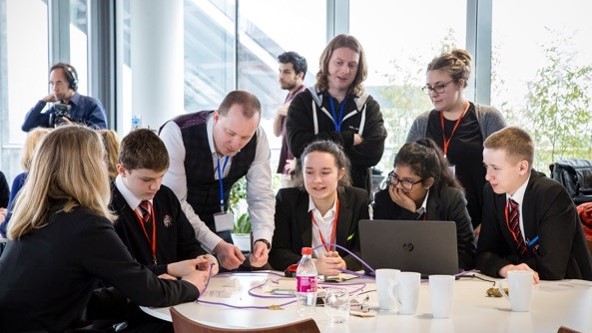 TeenTech is lucky to be supported by some of the UK's largest science and technology companies and organisations who get involved with TeenTech Events and the Awards.
If you would like to be part of a movement which is making a significant difference, please do get in touch.
We would be delighted to discuss opportunities. We measure short and long term impact and know the initiative is particularly powerful in encouraging girls and students from disadvantaged backgrounds to consider careers in construction, applied sciences, technology and engineering.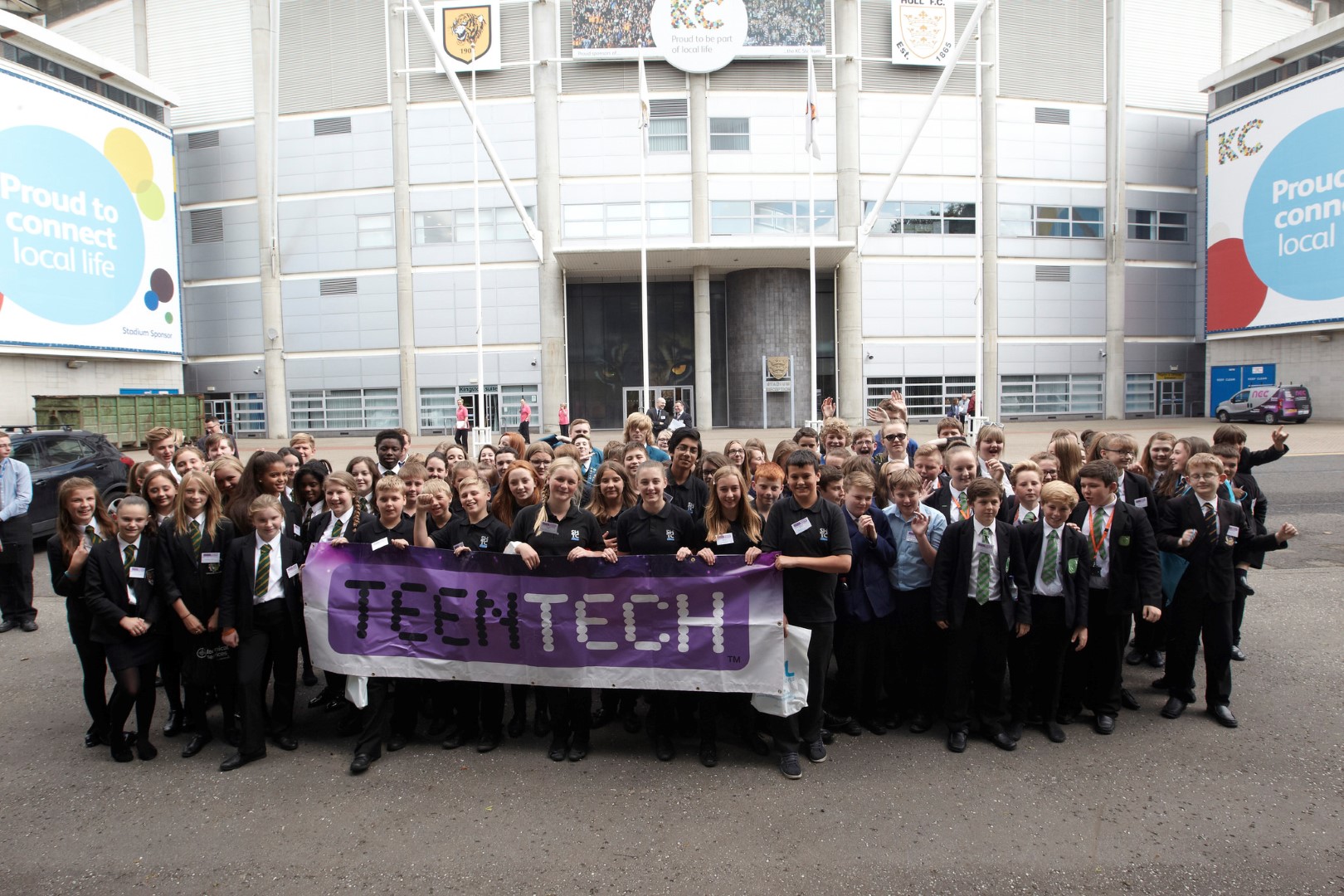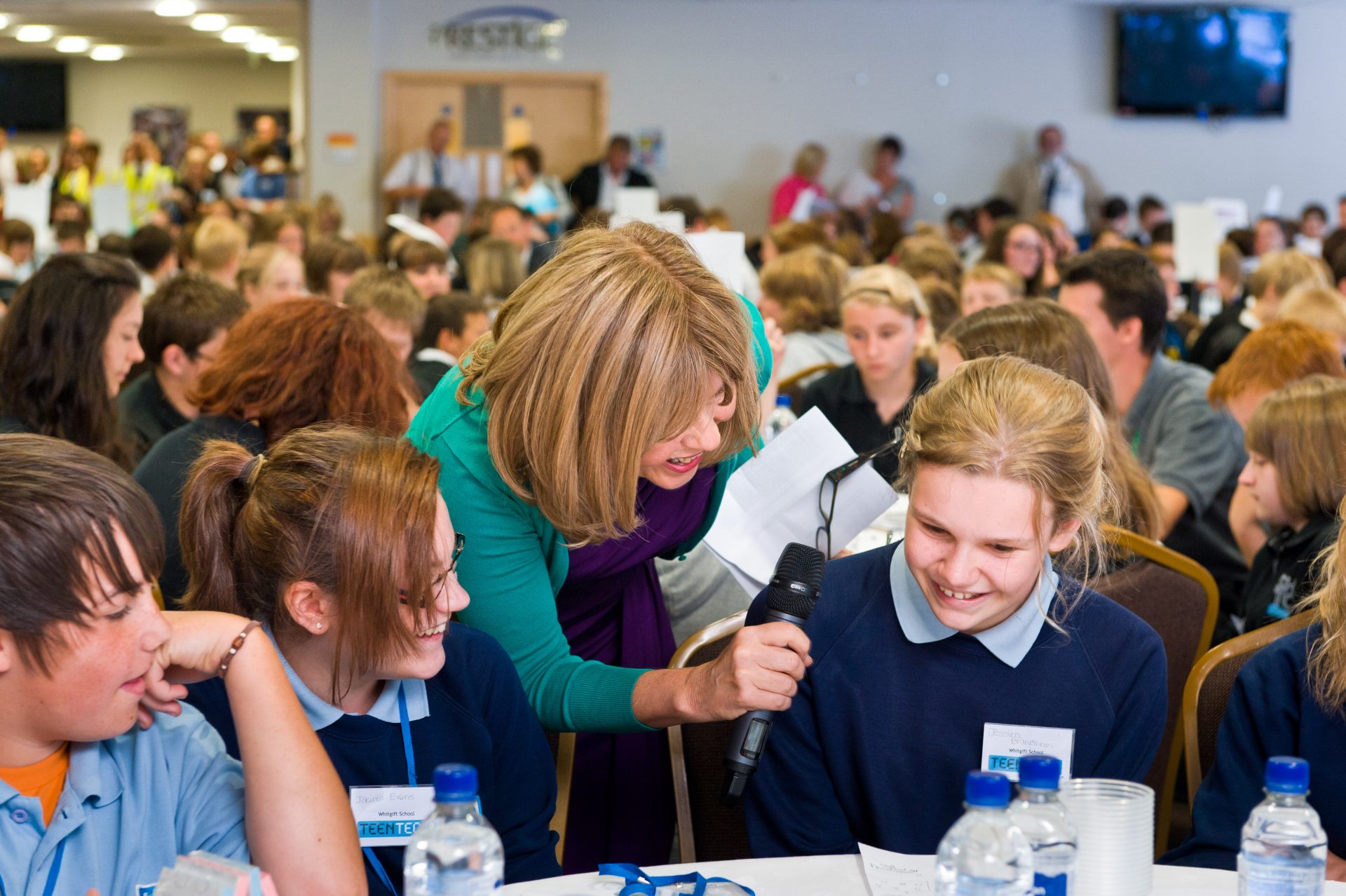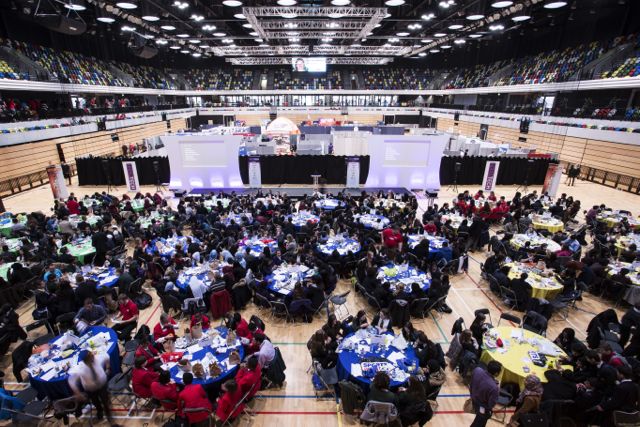 Could you lend your skills and expertise to support young people at a TeenTech event?
TeenTech run lively large scale but sharply focused events to help young people, their parents and teachers understand the opportunities in contemporary industry. TeenTech is aligned with STEM – all activities are designed to help students understand the context for subjects they are learning at school.