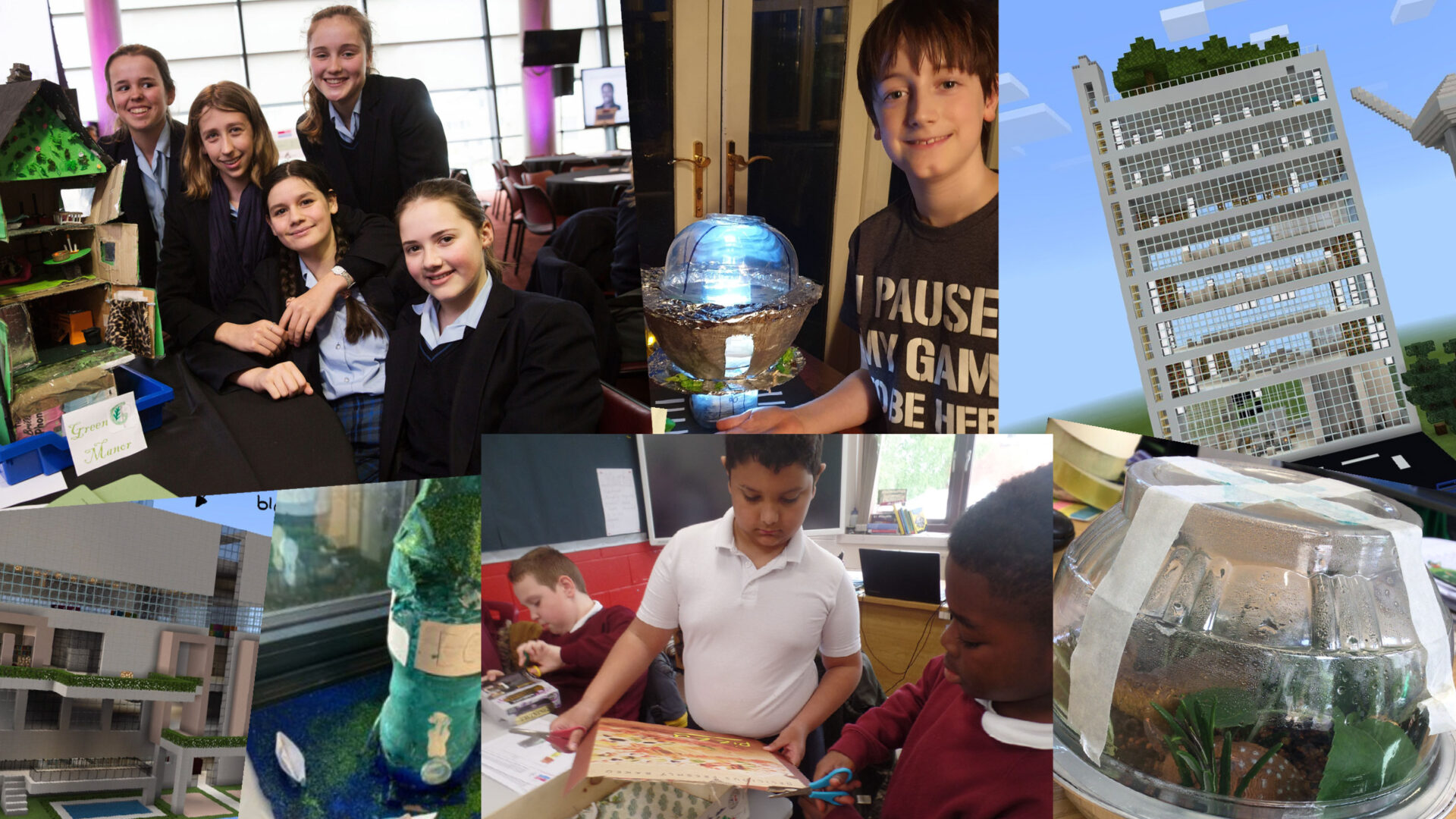 TeenTech City of Tomorrow invites young people aged 8-13 to design ideas for the safer, smarter, kinder City of Tomorrow, surfacing careers in the connected city, increasing awareness of global sustainability goals, citizenship.
Students consider how physical spaces (home, health, education sport, entertainment, commercial) can provide better experiences for everyone and how they might play a part in the inclusive, digitally connected, city of the future.
The emphasis is on bold creative thinking with live feedback from local and national employers.
Taking part in TeenTech City of Tomorrow, students will be encouraged to think big, and think bold. The programme highlights career pathways in construction, engineering and technology and promotes good citizenship.
Schools, libraries, local councils, LEPs can register to participate. Parents and carers can also register for their children to take part.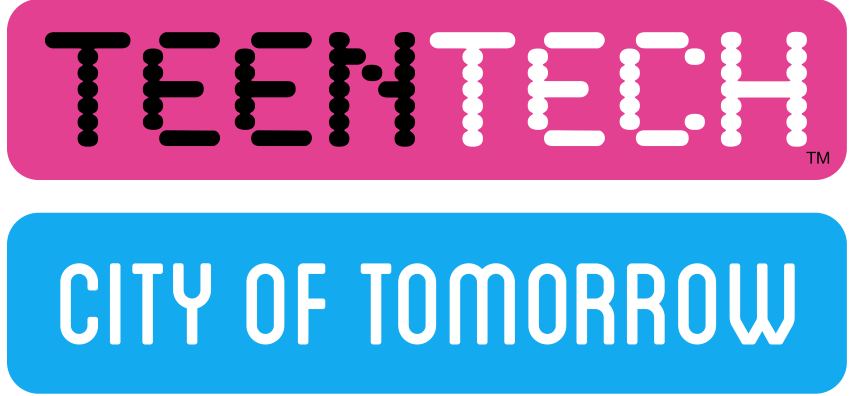 During our TeenTech City of Tomorrow Live Build Day sessions, students consider how physical spaces (home, health, education sport, entertainment, commercial) can provide better experiences for everyone and how they might play a part in the inclusive, digitally connected, city of the future.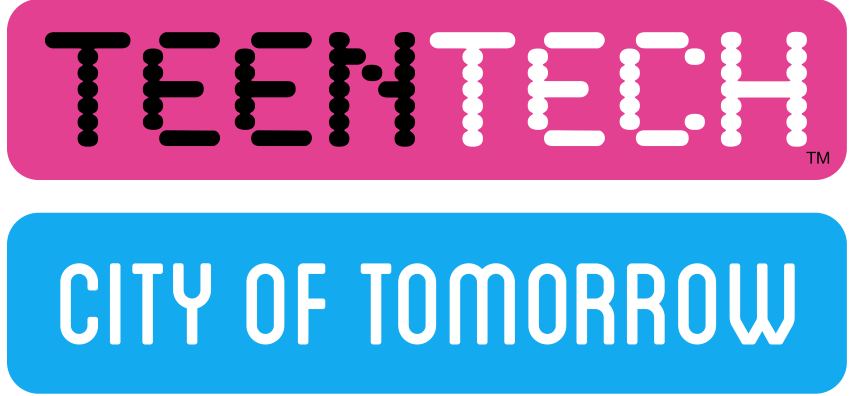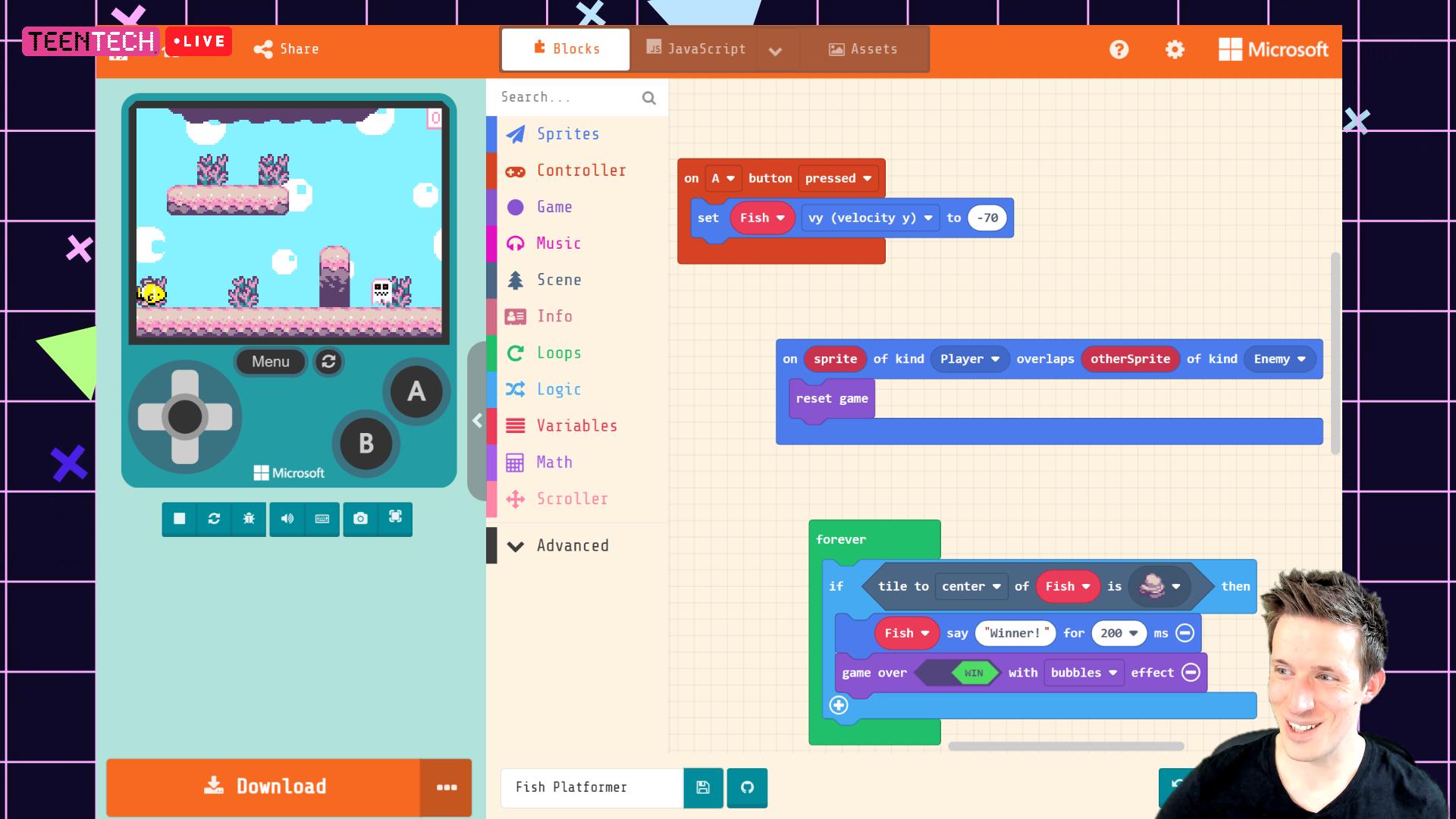 Our TeenTech City of Tomorrow Smart Skills sessions help students develop their abilities in coding (through making games), animation and digital literacy.
The emphasis is on bold creative thinking with live feedback from local and national employers.
We will be announcing our 2023 dates soon. Please click here for our other TeenTech Live programmes.
TeenTech City of Tomorrow FAQs
What is a TeenTech City of Tomorrow Live Build Day?
Working to the brief of "smarter, kinder, safer" young people, individually or in small teams, design and construct architectural models of buildings to sit on the footprint the size of an A4 piece of card – but buildings can go out as well as up. Together they develop ideas for the connected city and consider how to use technology and the internet of things to improve how we will live, work and play in the future.
You'll join us for a TeenTech City of Tomorrow Live Build Day, where a TeenTech presenter and industry experts, will take you through the challenge! These sessions are engaging and highly interactive! Your pupils will be able to send questions and safely interact with us (through, for example, live quizzes) throughout.
Following the Live Build Day session, you'll then have time to work on the buildings at a time that suits you. You'll then submit the buildings your pupils/children create. You'll then join us at a later date for a virtual Ask The Experts session where project feedback will also be given.
What is TeenTech City of Tomorrow Live Smart Skills?
Our new TeenTech City of Tomorrow Smart Skills sessions are virtual events you can run in your classroom!
Industry experts will take your students through lesson-length projects which include topics such as Coding through game design, Animation and more! Pupils will be able to safely share their work with our presenters too.
These are designed to help you to develop your students' digital, media and data literacy skills in an engaging and accessible way.
What will pupils learn?
The "clever" city of the future will need a raft of highly skilled people who are capable of translating ideas into innovative and life-enhancing projects. We want to alert young people to the myriad opportunities and shift their perceptions of the contemporary construction industry that can be woefully misunderstood.
The interaction of physical and virtual systems opens up a whole new world of possibilities and we want to encourage young clever thinkers to understand how they might enjoy working in this space. We will help young students understand that opportunities are open to everyone regardless of gender or background. The exercise will help to bring the industry to life and help students see that they very much belong there.
I work in Digital, Science, technology or Engineering! How can I help?
If you would like to support young people develop valuable digital, creative, science, engineering and technology skills, TeenTech City of Tomorrow could be the answer. We are looking for inspiring industry experts from across the UK to provide mentoring and feedback for talented young people participating in the City of Tomorrow challenge.
You will be supported with our Mentor pack and experienced delivery team.
You will be expected to provide feedback (within your area of expertise) on young people's building designs and models for the City of Tomorrow. Depending on your location and availability this could be in person, online or at a TeenTech event.
We have won many awards for connecting industry and education and, over the last 13 years, have worked with thousands of professionals. Our experience tells us they have found the interactions with young people as inspiring, uplifting and informative as the young people themselves.
Contact [email protected] for more details.
In our project, I think we most enjoy working out how to structure and create our building. We have learned that being eco-friendly and helping others can be difficult sometimes, but that we can always come up with a solution.
I enjoyed designing and creating this project. I enjoyed working with my classmates to turn ideas into even brighter and better ones and feeling like children now have a chance to be heard and our ideas to be taken into account.
At the start of the week, I had a passion to be a game designer but I didn't think I could do it. TeenTech has helped me develop my skills and helped me create a game that I enjoy. Thank You.
I have enjoyed thinking about creative solutions to fix the problems we face in the 21st century, dreaming up quirky technology that could exist in the future and assembling my project from recycled items. I have learned that there are sustainable ways to create energy and also that we can recycle our own waste and reuse contaminated water filtering it multiple times.
TeenTech Live offers:
An exciting range of sessions which resonate with young people from animation to the future of music, space exploration to the future of transport, food sustainability to ethical fashion, smart homes to smart cities.
Opportunities to connect with people working at all levels of engineering and technology.
Opportunities to develop skills which students, as well as industry, recognize as key to their future.
Ways to enrich lessons in science, computing, maths, animation, web design, design and technology.
A safe, interactive platform.
Cross-curricular learning.
Flexibility – sessions work well whether students are in school or working from home.
A valuable network of industry contacts.
Impact:
Very or somewhat interested in a career in Design, Technology and Engineering grew from 55% to 86%.

Feeling capable of having a career in those areas grew from 61% to 80%.

Our impact is long-lasting, schools working with TeenTech report more students choosing STEM subjects,(one reported a 300% increase over 5 years, another in Physics from 43% to 87.5%) and the teachers said they felt better placed to provide context for learning after running our project.
What Our Parents and Teachers Say…
This virtual offer is amazing, so well thought out and is executed seamlessly. Such a great idea, I will be sharing on Facebook and to all my friends for their children to get involved over the coming weeks. The last few weeks have been challenging with trying to work and homeschooling, and this project actually bought my own children closer.
Just wanted to say that, as a parent watching all of these sessions, you should all be very proud of yourselves! They are creative, thoughtful, funny, entertaining and show a lot of skill. Well done all and thanks to TeenTech for another amazing week.
Alton School
Channing School
Stephen Perse Foundation
…for generously donating their TeenTech Awards prize money to help fund these sessions!