TeenTech West at The Pavilion in Bristol was another runaway success, with students coming not only from the region but from as far afield as Bodmin in Cornwall.  Many schools were with us for the third year running, bringing students who made the most of the chance to explore and understand the very latest technology  from  thirty very different tech companies – from Airbus to GCHQ, Qinetiq to Samsung, Atkins to Maplin, JVC to IBM. It was also a chance to meet some of the characters and learn more about the work of the Bristol Robotics Lab!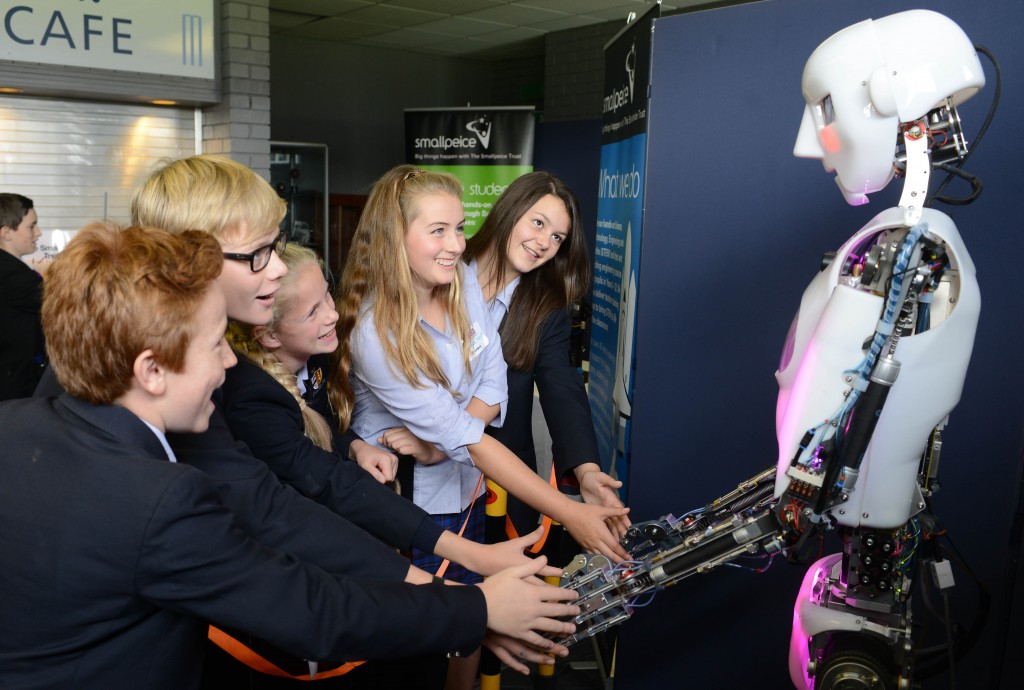 The day was led by young graduates and apprentices from Airbus, who worked for six months to develop the event, described by many on the day as the very best of its kind.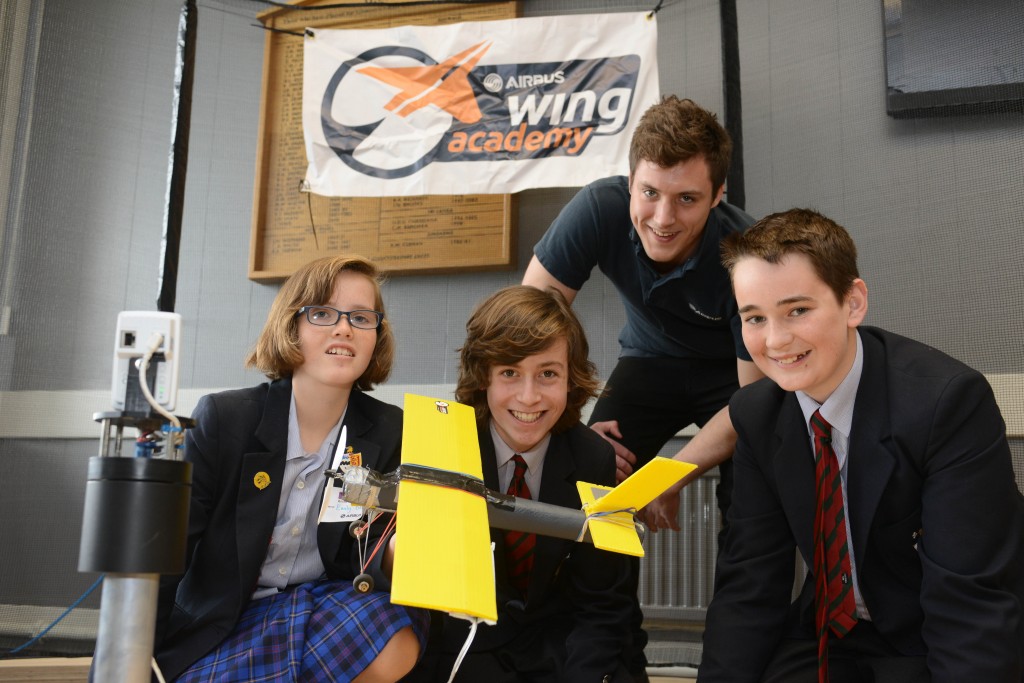 Carolynne Wilson, Communications Assistant at Airbus said she thoroughly enjoyed planning and organising TeenTech West  alongside the rest of the Airbus team . "There was a great turn out and it was obvious that all of the participating school children were very engaged and inspired throughout the day. A huge amount of planning went into this event over a series of months so it really was fantastic to see everything run so well on the day."
Workshops were full – teenagers impressing visiting MPs who watched them pitch their own ideas for the internet of things. design cabin interiors for maximum profit and programme robots to negotiate a maze.
Colin Sirett, Head of Research and Technology, Airbus, said "TeenTech is a fantastic, interactive experience for children and teachers which really inspires and encourages the next generation of young engineers. It's great to see so many local businesses participating in such an important educational event which genuinely does change the perceptions of young people about STEM subjects and the career paths they can follow as a result of continuing their studies of these subjects."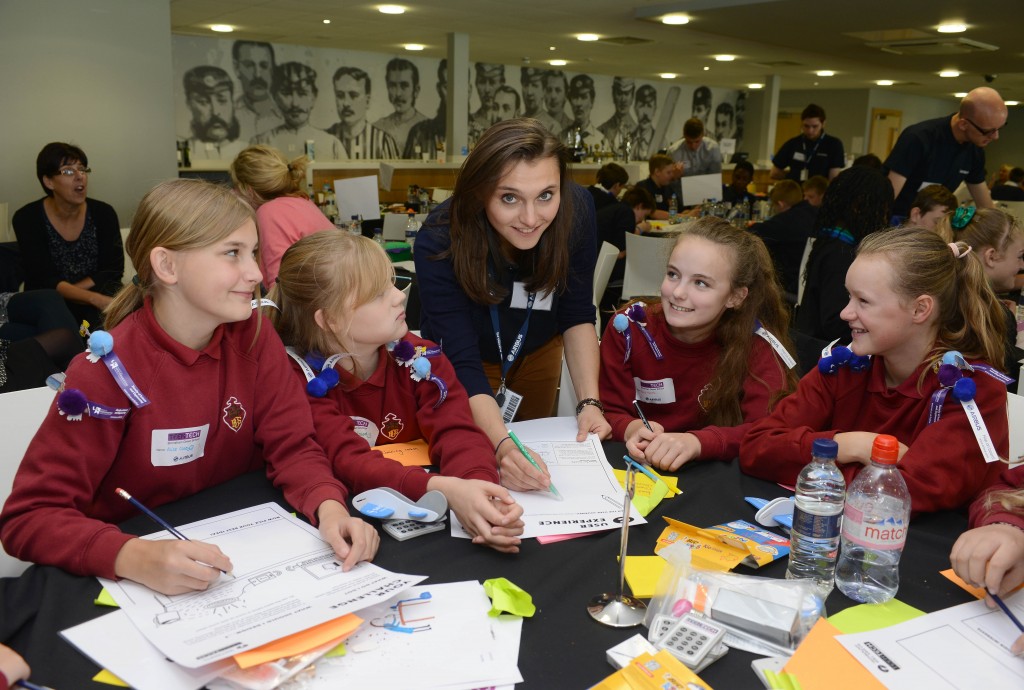 Voting buttons captured some of the impact . Questions were asked at the beginning and end of the day and show how perceptions of careers in the industry can change once students meet great role models, have access to powerful workshop activities and understand how they very much belong in the industries which will shape the future.
Voting button results: 
At the beginning of the day 47% students were 'fairly or very' interested in becoming a Scientist which changed to 77% at the end of the day
At the beginning of the day 40% were 'fairly or very interested' in becoming an engineer, which changed to 63% at the end of the day
At the beginning of the day 64% were 'fairly or very interested' in working in technology, changing to 81% at the end of the day.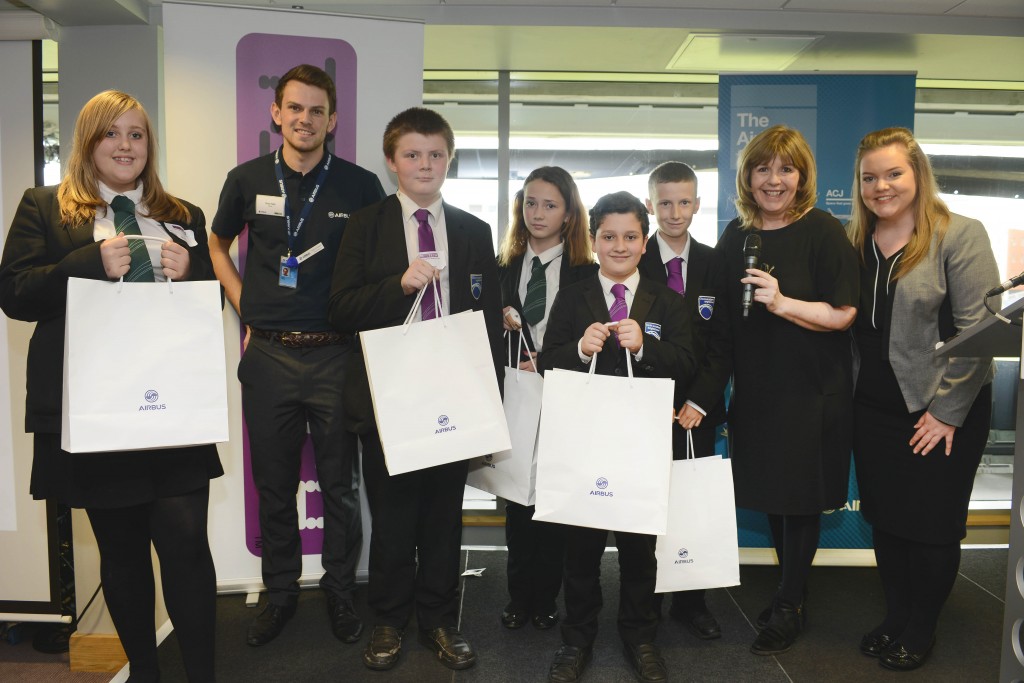 .