TeenTech would like to wish our incredible students, their teachers and parents/carers a very Happy Christmas.
We would also like to take this opportunity to wish a Happy Christmas to all our sponsors, partners, supporters and mentors and thank you for the wonderful work you've done to help young people in 2022.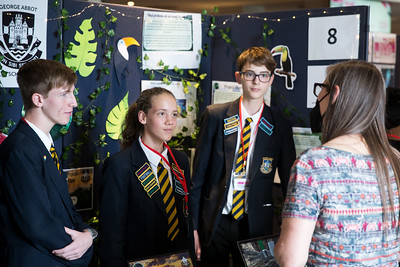 This year, we've worked with over 14,000 young people face-to-face. You've helped them develop powerful skills for tomorrow, self-belief, resilience and creativity. In many cases, you really have given students a future they didn't believe they could achieve.
Our work is always guided by the young people themselves, and we provide ongoing opportunities for all students.
I know you'll feel proud to see the longer-term impact you're making:
I'm now 22 and my whole journey started with TeenTech. It was the springboard into a world of opportunities I never thought I'd be part of. I was 14 when my science teacher suggested we took part and TeenTech has set me up for life.

Student
Years ago (back in 2015), when I first participated in TeenTech, I had no idea how far it would take me. The opportunities that have stemmed from it are countless and I've developed so many skills at such a critical point in life.

Student
My interest in Teen Tech started when I was in Year 6 at Primary school with their City of Tomorrow programme and since then my enthusiasm for STEM has grown and grown! I was part of a team of 3 in Year 8 when we won the Future of Food category Teen Tech award. My GCSEs are next Summer, and I'm hoping to take sciences for A level and study Engineering at University.

Student
Along the way, not only have the students been inspired by you, but we know you have been inspired by them.
2023 is shaping up to be brilliant, and we hope you'll be part of our programmes.
Alongside the TeenTech Awards programme, there are large-scale TeenTech Festivals and events (running in North Warwickshire, Reading, Liverpool, London, Lancashire, Milton Keynes, Hampshire, Sussex and Cardiff), and we're also looking forward to supporting young people on both school and company sites.
We can only do this with your help. So, thank you for everything. Your time, your commitment, and your determination to make a difference.
If you want to find out more about our work in 2023 and how you can join us, get in touch.