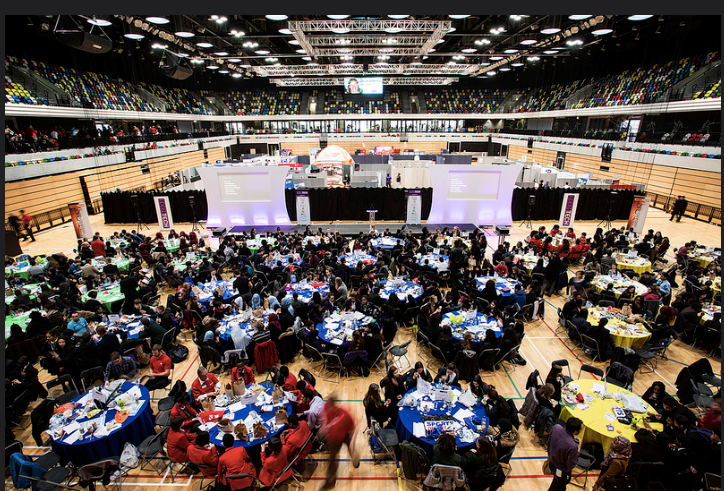 TeenTech Festival Days are large scale regional events bringing together students from 30/50 schools across a region, with over 140 scientists, technologists and engineers, for a day of challenges and experiments. We have measured the impact of events since 2008 and know there is a real shift in student perceptions, particularly amongst girls. Events run in 15 regions of the UK and the Republic of Ireland, each with its own regional steering group. The event day is just part of the initiative with schools working on projects both pre and post event.
Feedback from teachers and companies is overwhelmingly positive with 98.5% schools who attended a TeenTech event in 2014 saying they will definitely attend another. You can find dates for 2018/2019 events below.
Pupils work with a UK app and games developer to develop their own ideas for an Internet of Things device…
In the Innovation Zone, pupils will take part in TeenTech's DIY Inventors Workshop, led by games developer, Ali Maggs. Pupils will work in teams, in roles aligned with a start-up company, to become the inventors of tomorrow! Students will get to think up a new device, using Internet of Things technology, to make life better, safer, simpler, or just more fun! Teams will consider the design of the device, the components that contribute to the technology that powers the device, the role it plays in society, how the device will be marketed, and more, during this fun and inspiring workshop.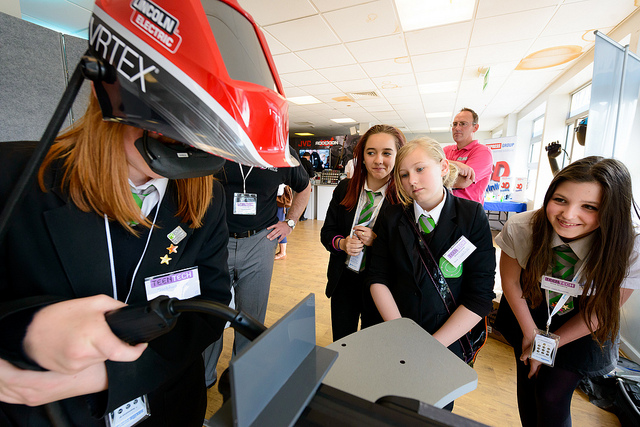 Pupils meet and talk to real-world innovators…
The Insight Zone allows pupils to meet, and talk to real-world innovators, large technology companies, and industry leaders. Pupils get an understanding of the industry, and can participate in simulated tasks that illustrate the real work that goes into science and technology.
Pupils take part in competitive tasks, simulating real world work…
In the Challenge Zone, pupils compete to complete simulated tasks that demonstrate real world work by major science and technology companies, and prizes are awarded.