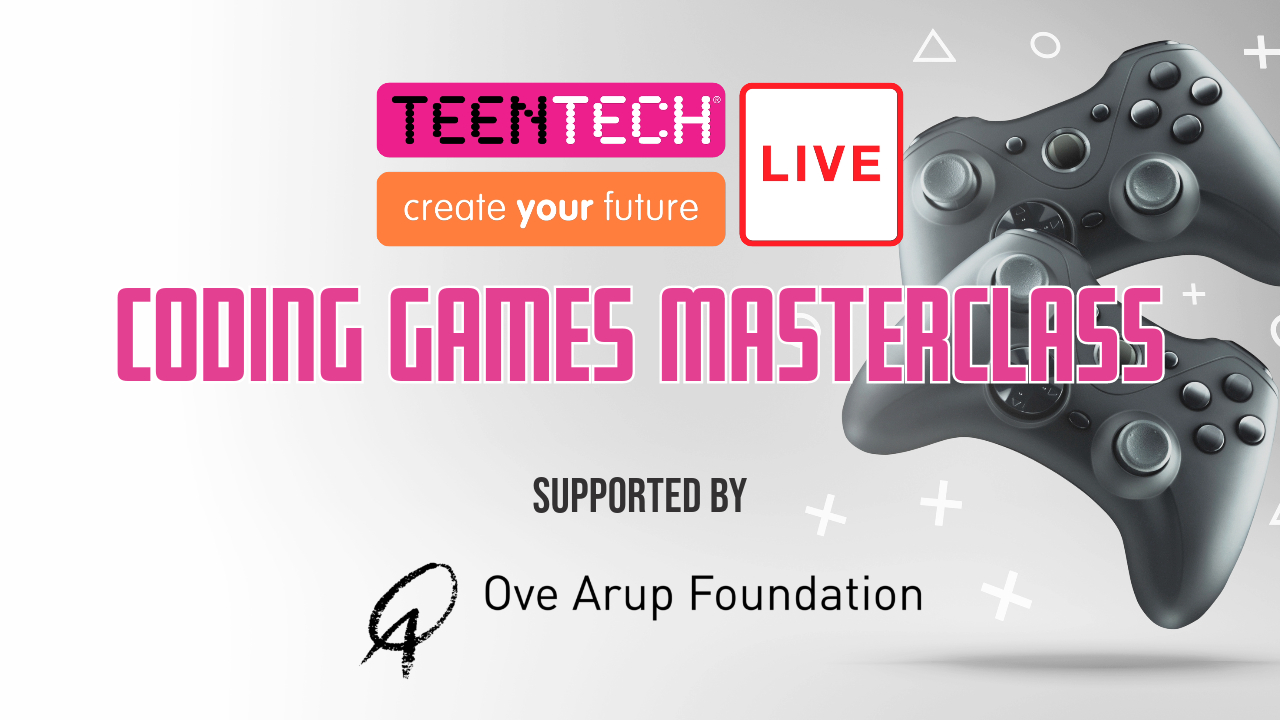 🎮Would you like to make video games but don't know where to start?
👾Would you like to learn the fundamentals of programming?
🎮Would you like to learn how coding is used in the real world?
Join our FREE Coding Games Masterclass over the Christmas holidays to learn more and create an awesome arcade-style game!
This session is designed for students aged 11-16.
Join us for this special workshop, led by an app and game developer. This session is suitable for beginners who have never coded before and want to understand the concepts behind programming and creating apps and games. We'll be doing some fun block coding projects, creating some fun games and learning the fundamentals of programming! These games can be completed using a modern browser, with no additional software (or hardware) required.
This session is generously funded by the Ove Arup Foundation.
What are TeenTech Masterclasses?
TeenTech Masterclasses offer students hands-on projects, led by industry experts.
How do I register?
If you are a teacher
You can register for your entire class/group. You will be sent a view link a week before the event, which you can share with your students by email or using your communications platform (Microsoft Teams, Google Classroom, etc.). Students do not need to register for a TeenTech Account to participate - they will simply click the view link on the day.
If you are a student
If you are a student under 16, please ask a parent/carer to register on your behalf.
If you are a student aged 16 or over, you can create a student account.
You can then register for our TeenTech Masterclasses using this account.
TeenTech Masterclass: Coding Games