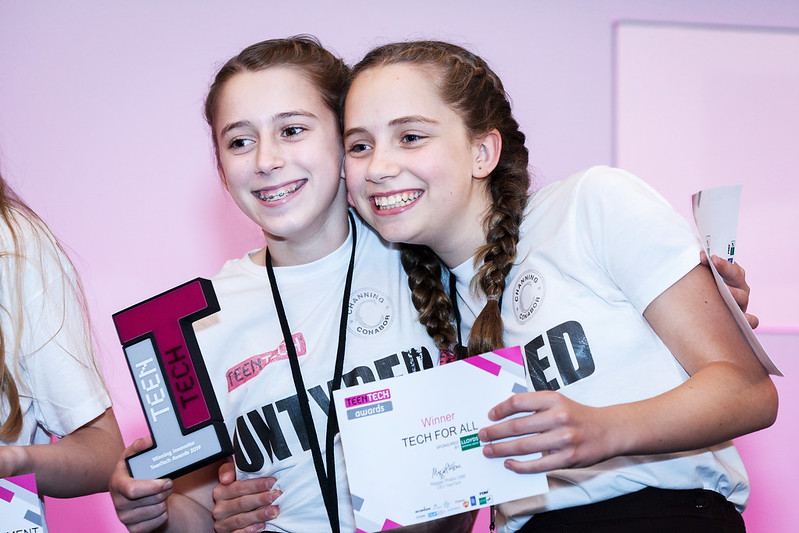 TeenTech invites you and your students to be a part of our exciting international awards programme.Register for free today and get access to comprehensive materials, opportunities to attend our Innovation days in leading tech workplaces and a year-round series of TeenTech Live virtual Innovation sessions with leading experts from global companies!
This Top Tips for Teachers session will tell you everything you need to know about running the TeenTech Awards successfully within your school.
Do invite and ask colleagues who may cover subjects like maths, art, music, geography, media as well as science, D&T and computing to register as they will find categories which will inspire their students too!
The aim of this live virtual session is to cover all the questions you may have about the awards, and you will be able to ask questions during the event. Learn about the deadlines and milestones for the TeenTech Awards 2024, get tips on how to run ideation sessions within your school, and learn about mentor support available to all schools taking part. 
To receive a link to join this session, please register for the TeenTech Awards 2024.