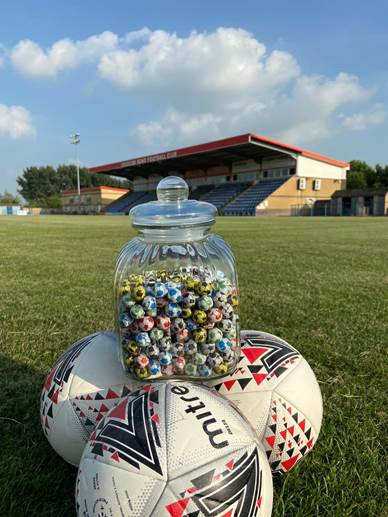 Gradventure is a fundraising initiative organised by BT graduates. This year, the BT Gradventure Committee have chosen to support TeenTech, raising money for us, and supporting a number of TeenTech initiatives.
BT are a fantastic supporter of our programmes. They've supported our TeenTech City of Tomorrow programme, providing volunteers for the sessions and giving expert feedback on the ideas young people have submitted. Experts from BT have appeared on our TeenTech Innovation Live sessions on Cybersecurity and the Internet of Things, as well as our full-day Create Your Future Live sessions in Berkshire, West Yorkshire and Milton Keynes. In addition to this, BT volunteers have provided feedback to our TeenTech Awards students, and BT executives were judges in the TeenTech Awards 2021 Final, and BT supported our Digital Skills category.
We were honoured to have been selected as the BT Gradventure Committee's charity of choice for 2021, and we've been blown away by what the graduates have been doing to raise money and support us.
Here is just a small selection of ways that BT Gradventure have been raising money for TeenTech.
Would I Lie To You?
Who?: Hanny, Lois and Mollie
What?: This event featured senior leadership teams at BT, where they revealed outrageous and random stories about themselves – some true, some not! It was up to the audience and the opposing team to determine fact from fiction. They held two events, both were amazing and gave people a much-needed boost over lockdown.
Amount Raised: over £1000
Charity Raffle
Who?: James
What?: James managed to get some incredible prizes and raffled off a football stadium tour as well as some luxury London experiences. He's also been a great advocate for other people's fundraisers.
Amount Raised: £745
Euro 2020
Who?: Joe, Joe, Olivia, Edward and Gareth
What?: These grads from Openreach pooled together and held some amazing events to drum up excitement around the Euro 2020 tournament. Events included a sweepstake and a Guess How Many Sweets in the Jar event.
Amount Raised: £480
100km Challenge
Who?: Charlotte
What?: Charlotte walked 100km throughout January in 2021!
Amount Raised: £470
Skydive
Who?: Kurtis
What?: Kurtis completed a 15000ft skydive on the 18th of April and also ran 100km in a month to fundraise!
Amount Raised: £400
Honourable mentions go to Sinmioluwa who hula-hoop walked as part of BT Gradventure's Escape from the January Blues Challenge and Michelle Watson, who hosted a So You Think You Can Draw event.
We would also like to give our thanks to BT Gradventure's Head of Fundraising – Yasimin who has been a driving force for the BT Gradventure Committee and all the grads this year. She's encouraged everyone to get involved and be creative.
We are so grateful to the BT grads for supporting TeenTech, raising money for us, and for giving up their time. They have managed to raise an incredible £8500 so far, during a particularly challenging year, which is going to really help us reach even more young people through our work.
Another team of grads, with heads for heights, will be heading to the Peak District later this month, to take part in a day of physical challenges culminating in a 100ft abseil off a disused railway line. We'll share some photos from this event later in the month.
If you would like to make a donation to TeenTech, you can do so by visiting our JustGiving page.
TeenTech is a registered charity, supporting young people in gaining skills, experiences and connections to guide them into contemporary careers and give everyone the chance to reach their full potential.