✔ For students in years 7-11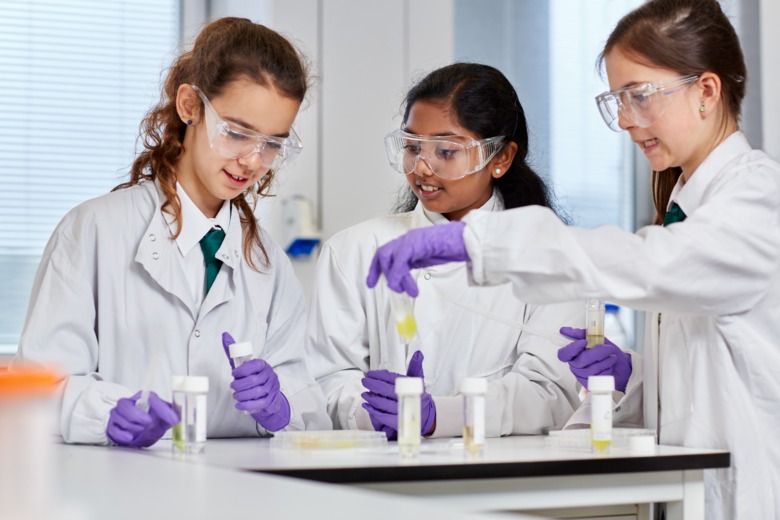 The sponsor for the Teentech Health Award is Haleon, a world-leading consumer health company with a portfolio of brands that are built on trusted science and deep human understanding.
Science & Technology have the power to transform healthcare through access to better health solutions, positively impacting the health of people across the UK and around the world.
At Haleon, we have 1400 scientists. They work across a diverse set of disciplines to develop new health solutions that help people manage their everyday health.
As a young person, you may be able to offer insight into health issues from your own perspective or those of your family.
You might want to consider better ideas for the whole healthcare environment as well as health-centric technologies.
How do we identify people in the very earliest stages of diseases such as cancer, diabetes, cardiovascular or mental health? Can we offer interventions before they show any symptoms?
How could we use data to inform decisions – personally, regionally or globally?
What role does Virtual Reality or Artificial Intelligence have in the health space?
How do we ensure healthy ageing? How do we help make health more effective, accessible and sustainable?
This is a huge topic but here are some links to resources to get you thinking!
How virtual reality is used in rehabilitation: http://healthcare-eng.ucl.ac.uk/news-and-events/virtual-reality-phantom-limb-pain
Hospitals need to harness technology to ensure better patient outcomes and also to work more efficiently. Have a look at the world's first digital hospital.
You can find out more about robotics in healthcare: http://medicalfuturist.com/robotics-healthcare/
 AI: http://medicalfuturist.com/artificial-intelligence-will-redesign-healthcare/
Navigation systems used in robotics that utilise augmented reality platforms could offer unique opportunities for surgical training. Here is just one example from Scopis, which uses Microsoft Hololens: https://www.engadget.com/2017/05/05/microsoft-hololens-becomes-an-ar-assistant-for-spinal-surgery/. This technology offers amazing opportunities for surgical training platforms as well.
And if you're thinking that you'd like a career in Health there are many options! Here's a link to a great NHS Careers site showing some of them.
Many thanks to Royal National Orthopaedic Hospital for the above suggestions.
Check out The Guardian for new pieces on Wearable technology https://www.theguardian.com/technology/wearable-technology and for more specific healthcare applications, review: https://innovatemedtec.com/digital-health/sensors-and-wearables.
Mental health and well-being are fundamental to our collective and individual ability as humans to think, emote, interact with each other, earn a living, and enjoy life, World Health Organization officials say. Find out more here.
We live in an ever-more connected world. See how this will make a difference to the future of dementia care in this piece from The Guardian.
The team at Endo Med say that as medical/clinical engineers and technicians, they often visit the popular EBME forum, and there are certainly all sorts of ideas here that will get you thinking!  Please see the link below for hundreds of relevant articles
http://www.ebme.co.uk/articles/clinical-engineering
The Institute of Cancer Research has suggested the following links to some fascinating ways technology is being used in their area:
http://www.icr.ac.uk/news-features/latest-features/using-smart-phone-technology-to-deliver-smart-cancer-treatments
http://www.icr.ac.uk/news-features/latest-features/fine-tuning-radiotherapy-for-breakthroughs-in-treating-bladder-cancer
http://www.icr.ac.uk/news-features/latest-features/functional-imaging-providing-direction-in-the-fight-against-cancer
http://www.icr.ac.uk/news-features/latest-features/using-crystals-to-cure-cancer
This is also a great article in The Star featuring a few good ideas that might help illustrate the increasing role of connected tech in hospitals:http://www.thestar.co.uk/news/health/local-health/healthy-living-hospital-innovations-point-way-to-the-future-1-6167214
Many thanks to Richard Moss for those suggestions.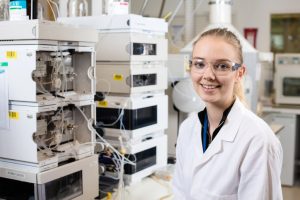 When you think about it—really think about it—everything begins with health. Capable minds and bodies. Happiness at home and in the world. The ability to dream and the possibility of making the dream come true.
Have a think about how we can plan for an ageing population, the best ways of helping more people around the world lead healthier lives. The role of technology, the role of research.
Scientists have been solving the hardest health problems all through history—naming diseases, finding treatments or cures, making medicines available to those in need. We're living longer and better than we ever have—and yet, there's still so much to be done.
Find out how pharmaceutical science and biotechnology make the world a better place at:
http://www.rsc.org/science-activities/human-health/
Get an insider's view of a pharmaceutical lab by taking a tour at:
http://www.abpischools.org.uk/
Here's your chance to test your skills in chemical studies—challenge yourself in a range of games and on-line lessons:
http://www.rsc.org/learn-chemistry/resource/listing?searchtext=&fcategory=all&filter=all&Audience=AUD00000002&reference=students
Do you love chemistry or biology?  Do you like thinking about the way the body works?  Consider the difference you could make—as a toxicologist or a pharmacist, as a molecular biologist or clinician, as an analytical chemist or a project manager:
http://careers.abpi.org.uk/Pages/default.aspx
http://www.abpi.org.uk/industry-info/knowledge-hub/uk-economy/Pages/uk-pharmaceutical-employment.aspx
http://www.rpharms.com/about-pharmacy/careers-in-pharmacy.asp