TeenTech Galway ran for the first time on April 17th 2015 in partnership with Galway Science & Technology Forum. The event was held at the National University of Ireland in the heart of Galway City and brought students from 30 schools together for an exciting day of challenges and experiments to showcase local, national and international opportunities in science and technology.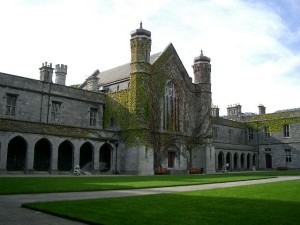 Companies from across Ireland participated in this very special initiative. Over 30 leading organisations shared their shiniest technology and brought their new graduates to help young people understand they very much belong in this world. Ireland has a rich ecosystem of high calibre, innovative companies and we want to make sure young teenagers understand the skills they need not only to join them but to turn their own ideas into world beating companies too.
If you would like to register to attend as a School please fill out and send the form here
If you are interested in supporting the event a a Company or Organisation please click here
If you would like to support the event as an Industry Ambassador please register here
This video will give you an idea of how TeenTech works – bringing leading companies and schools together for a day of challenges and experiments that brings the world of science and technology to life.

And here's another example from the perspective of one of our contributors where students get a taste of what computer programming is all about.
We very much hope you'll join us for a very special event.
Contact:  [email protected]