540 students from 50 different London schools, 80 teachers and 300 tech volunteers gathered at The Emirates Stadium on May 1st to show London a vision of the future.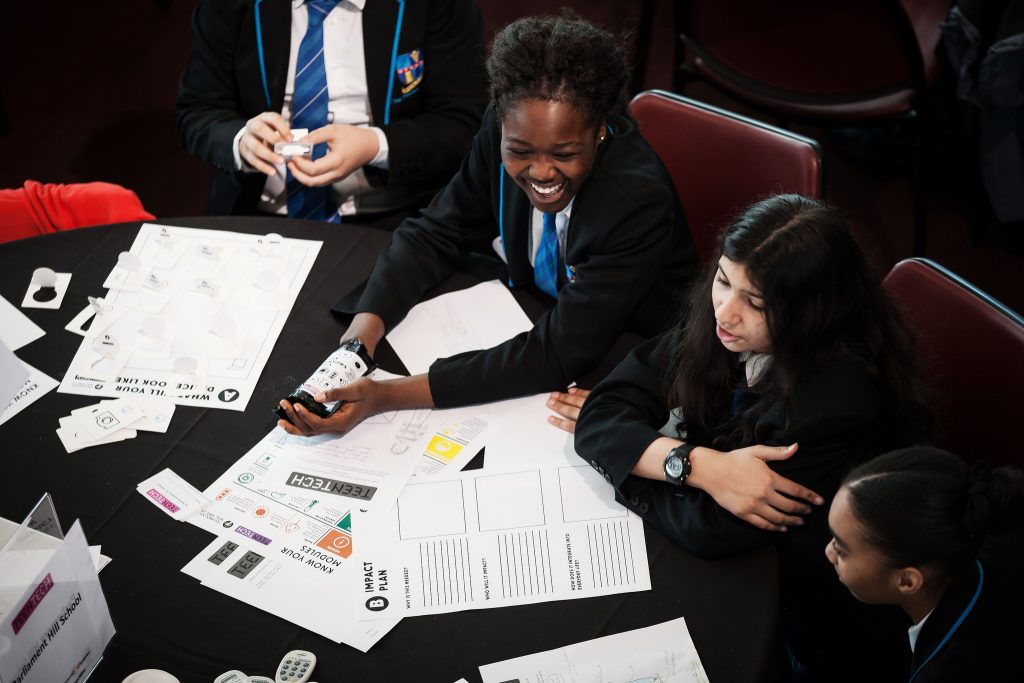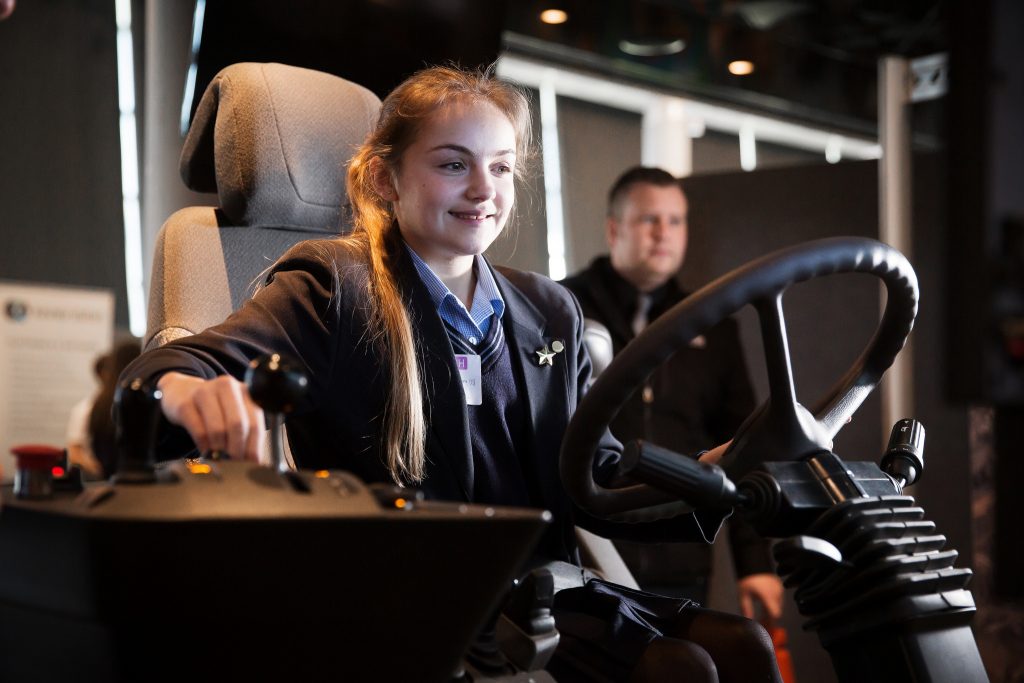 You can see the full event pictures here.
Our interactive event is now in it's sixth year, with a reputation for showcasing science and tech careers with powerful hands on opportunities for young people to explore groundbreaking work from companies, universities and colleges. Organisations are networking with their future talent.
From the very latest AI to data science in archeology, from virtual worlds to real world challenges, young people had the chance to meet people working at every level from apprentice to CEO.
The event is sponsored by City of London, The Bank of England, Queen Mary's University London and Connect Wise.Over 45 different companies brought their very latest tech to help students see how they could   be part of making and shaping tomorrow's world.
Teachers said how the experience increased their own awareness of career opportunities in STEM, stimulated fresh ideas for lesson plans and also provided useful contacts with regional employers. Upfront of the day they were also invited to one of our teacher events hosted by Government Digital Service and the Department for Digital, Culture, Media and Sport to learn more about opportunities across data,digital and technology.
"It was an exceptional experience for our students especially among the girls. One of my primary motivations was to get the girls interested in this 'male dominated' computer science area. I can safely say that I think most of the girls that attended have now a different view, especially seeing other females lead and do exciting roles in STEM. Having asked a few of them their attitude towards CS has changed" – Computing Teacher, The City Academy, Hackney
"The whole day from start to finish was fantastic, from the ambassadors help and guidance, the DIY inventor activities and workshops. Thank you" – Teacher, Welling School
Organisations attending and running imaginative workshops included: A11yHacks, Accenture, Air Products, Atkins, BBC, Bank of England, Bloodhound, Bright Little Labs, British Army, Coderdojo, Computacenter, Creative Skillset ,Cummins, Cyber Security Challenge UK, Department for Digital Culture Media and Sport, CMS, FDM Group, Gensler, GSK, Government Digital Service, Heathrow Airport, Institute of Engineering Designers, Imperial College London,Just IT, JVCKenwood,Kinnier Dufort, Microsoft, National Physical Laboratory,Ringway Jacobs,Royal National Orthopaedic Hospital,Symantec , Salesforce, Siemens, Softwire, Tarmac, Thames Water, Transport for London, Queen Mary College University of London, University of Chichester,University of Leicester, University of Warwick, University of Wolverhampton,  Wellcome Genome Campus, XL Catlin  and Young Rail Professionals.
If you would like to support the next TeenTech London event please contact [email protected].