Wow – we are so proud of Lauren and Lucy who have just been announced as winners of the Radio One Teen Awards for their work as TeenTech Ambassadors.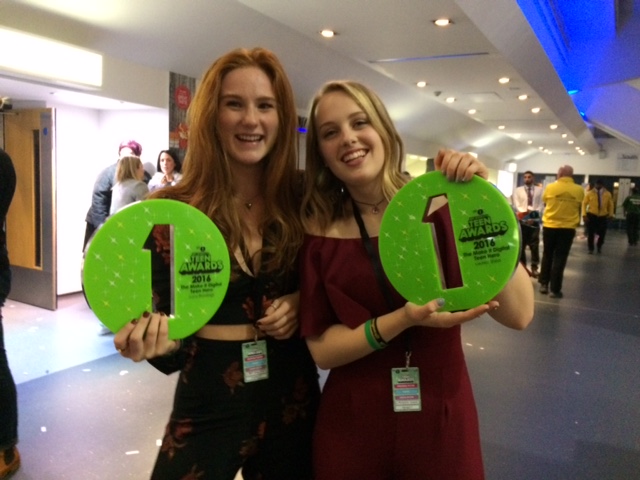 Lauren and Lucy were part of a three girl team in the 2015 TeenTech Awards, winning the People's Choice Award with their friend Gabriella.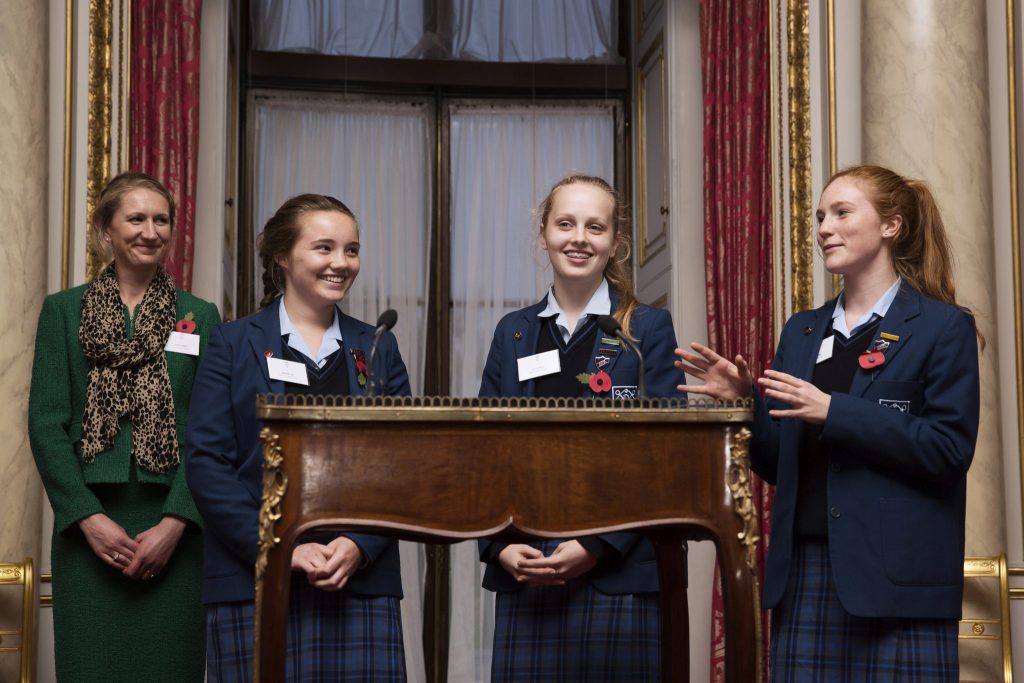 As soon as they had collected their awards from our patron, Lauren and Lucy got in touch to ask if  they could work as TeenTech Ambassadors to help more girls understand the opportunities in tech. "It wasn't until I did the TeenTech Awards that I realised technology was all about people" said Lucy.
Lauren described the experience as life changing and one that had cemented her ambition to be an aerospace engineer. They appreciated the opportunity to work with industry mentors such as the category sponsor Airbus and mentors from Laleham Healthcare and Southampton University who provided on-going feedback and support during the TeenTech Award process. They said said they wanted to help more young people, especially girls to understand how many opportunities were out there.
"I always remember going to a careers fair at school when I was in Year 8 and going over to look at an engineering company. I asked what they did and the man behind the stand said "We're automotive, so I don't suppose you'd be interested in that" I was really taken aback! "
The first thing the Lauren and Lucy did after returning from Buckingham Palace was to share their experiences with local primary school students, taking along their  "M- Shuttle" – an innovative  concept to get life saving medical supplies to soldiers on a battlefield.
Their impact on the young students was immediate with one young boy putting up his hand to ask 'Can boys do this too?'
Within their own school, they'd already inspired other teams too – with two going forward to the 2016 final at The Royal Society.This is Alexandria talking to Dr Christian with her idea for a cancer detecting bra.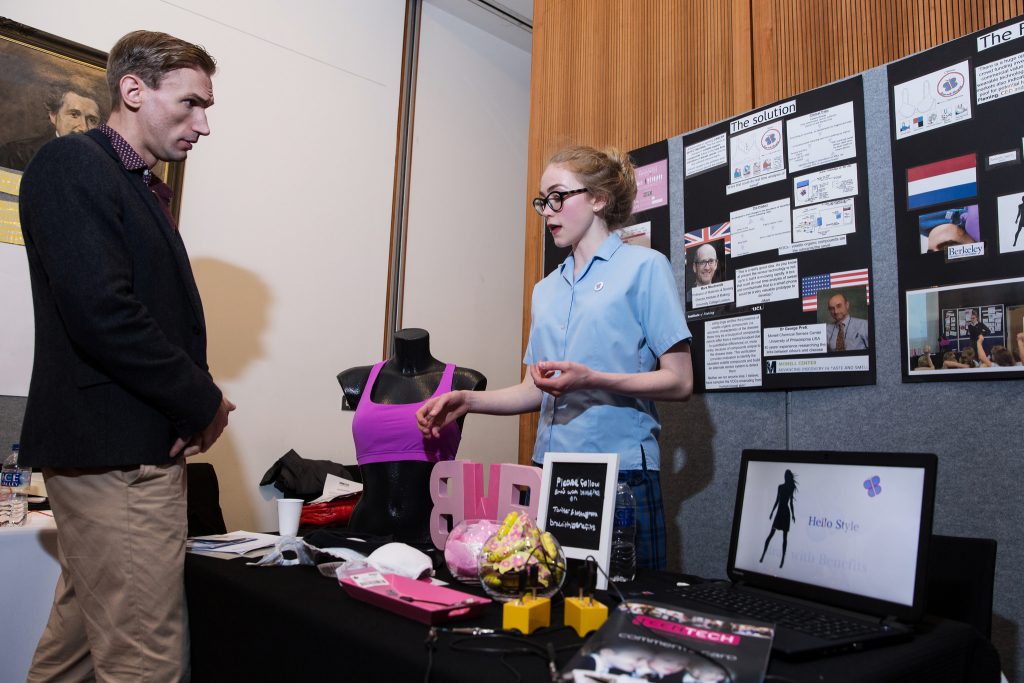 We suggested Lauren and Lucy might like to stand in for Maggie at an industry event  and they gave a powerful presentation highlighting the difference industry can make when working with young people and helping to make 'invisible' careers and pathways much more attractive.
They were so brilliant Maggie then suggested they open a major conference at The Science Museum to highlight what they felt needed to change within education to offer more opportunities for young people to develop an understanding of their own potential through project based learning.
But their work didn't stop there. Lucy went on an exchange visit to Colombia and spontaneously decided to run a TeenTech Innovation session with the girls. Despite only having chalk and board to work with, the idea of developing their own ideas to make life 'better, simpler or easier' captured their imagination. Two schools in Colombia subsequently asked to join the TeenTech City of Tomorrow project.
Lauren then decided to write some lesson plans about space for younger students and translated them into Spanish!
We're very proud to see the girls' win this prestigious award and look forward to watching  them collect it at Wembley ! You can see a film of their experiences with all the finalists before the big day here
And if you would like to take part in the TeenTech Awards – ask your teacher, parent or youth leader to register here and we'll send details. You never know where it might lead!