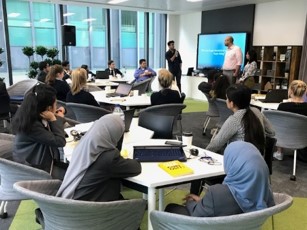 As one of the world's leading consulting and technology organisations, we achieve amazing things for our clients every day – whether that's increasing profits, gaining a greater market share, redefining strategies, innovating with leading-edge technologies or offering better customer experiences. We partner with more than three-quarters of the Fortune Global 500, driving innovation to improve the way the world works and lives.
We examine a client's organisation to solve their toughest challenges, working out how best to improve it using the latest technology and digital solutions, and implement agreed actions to bring about positive, lasting and profitable change. For us, it's not just about coming up with great ideas, it's also about successfully delivering transformational outcomes for a demanding new digital world.
To manage the broad spectrum of challenges our clients face, our business needs to be diverse, which is why we've set up our organisation across five key business areas. These are Accenture Strategy; Accenture Consulting; Accenture Digital; Accenture Technology, and Accenture Operations. Combining unmatched experience and specialized skills across more than 40 industries has enabled us to deliver ground-breaking solutions and new innovative technology that impacts millions of lives every day.
Our work with TeenTech
There is a clear role for businesses to work with schools and higher education institutions to raise awareness of data science opportunities, and help ensure the skills taught during these educational phases are relevant for the workplace. This is a role that Accenture takes seriously, and we have worked on several initiatives aimed at students of all ages to demonstrate the value of data analysis skills and data science careers. There are major opportunities for young people who can not only manipulate data but can work well in teams, apply critical thinking and communicate their ideas and that's why we're passionate about equipping the next generation with the skills that they will need to succeed in the future.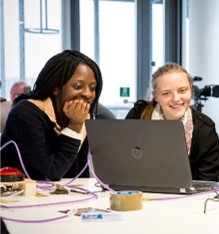 Working with us
We're constantly on the lookout for powerful minds like yours to help our clients solve a wide range of business challenges. If you have a bright, inquisitive mind and the motivation to succeed, there are a variety of ways you can join us at Accenture.
Whichever programme you join, you'll enjoy the perfect mix of intensive training, expert support, live project experience and great benefits. We have a strong Diversity & Inclusion agenda, focussed on enabling our employees to be themselves and use their unique talents to make a difference in the world. You'll be encouraged to explore your passions, both in and out of the workplace, and nurtured to develop your skills. For more information about opportunities in Data Science and at Accenture please email us at teentech@accenture.com.