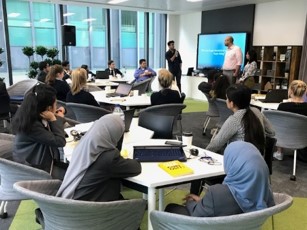 Accenture is a global professional services company with leading capabilities in digital, cloud and security. Combining unmatched experience and specialized skills across more than 40 industries, we offer Strategy and Consulting, Technology and Operations services and Accenture Song—all powered by the world's largest network of Advanced Technology and Intelligent Operations centers. Our 699,000 people deliver on the promise of technology and human ingenuity every day, serving clients in more than 120 countries. We embrace the power of change to create value and shared success for our clients, people, shareholders, partners and communities. Visit us at accenture.com.
Applied Intelligence is Accenture's approach to scaling AI for our clients. We embed AI-powered data, analytics and automation capabilities into business workflows to accelerate time to value. Our expertise in defining end-to-end strategy, combined with deep data infrastructure capabilities, cognitive services and industrialised accelerators help smooth clients' path to AI adoption, extending human capabilities and supporting clients in scaling AI responsibly. Recognised as a leader by industry analysts, we collaborate with a powerful global alliance, innovation and delivery network to help clients deploy and scale AI within any market and industry. Follow @AccentureAI and visit accenture.com/appliedintelligence.
Our work with TeenTech
There is a clear role for businesses to work with schools and higher education institutions to raise awareness of data science opportunities, and help ensure the skills taught during these educational phases are relevant for the workplace. This is a role that Accenture takes seriously, and we have worked on several initiatives aimed at students of all ages to demonstrate the value of data analysis skills and data science careers. There are major opportunities for young people who can not only manipulate data, but can work well in teams, apply critical thinking and communicate their ideas and that's why we're passionate about equipping the next generation with the skills that they will need to succeed in the future.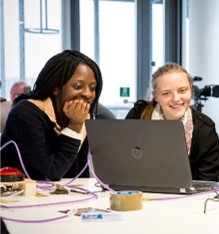 Working with us
Pursue your passion and change the future of business using all things AI, analytics and automation. The next AI revolution will be built by people like you. Thanks to accelerated digital transformation, data and AI, we're creating new possibilities every day. If you can imagine it, we can now achieve it.
From data-powered everything to new products and experiences, our multi-disciplinary teams of AI and data specialists are applying their expertise ethically and responsibly to create meaningful change and measurable impact for businesses and society. Join us and dare to dream. Together, let's create positive, long-lasting value.