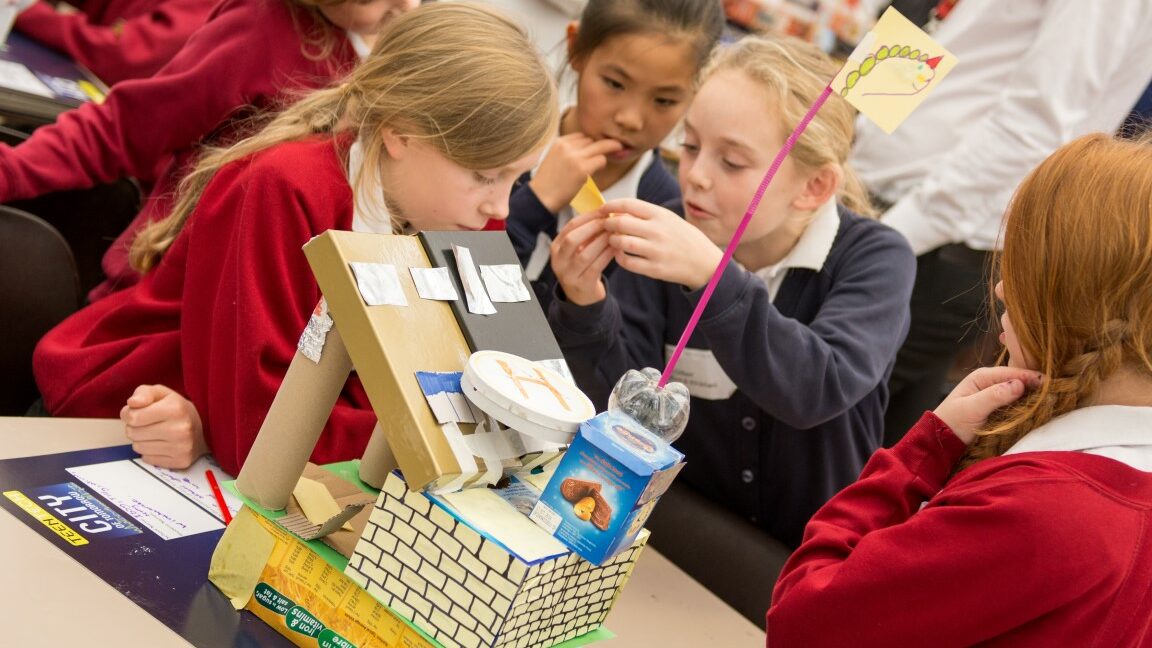 This session is open to as many students as you like in Year 6
Upfront of the Festival we will run a live virtual TeenTech City of Tomorrow Live Build Day after which students will work in teams to create a building for the safer, smarter and kinder city of tomorrow.
This session is open to as many Year 6 students as you like. This could be an entire class, or year group.
This will be an all-day session, online with industry experts. The first part will introduce the project and inspire thinking, taking the pupils through each stage of the project, step by step. The livestream could be viewed from a screen in several classrooms, or large hall if appropriate. Students can interact by typing in questions to the presenters and industrial experts using their own designated device, or via the supervising teacher.
Pupils then have time to design and build their vision of a building for the safer, smarter, kinder City of Tomorrow using recyclable materials in their teams. If preferred students may produce virtual designs and ideas using Sketchup, Minecraft or other CAD systems. Members of the TeenTech team will be available online to offer help and advice throughout, as well as providing the opportunity to share progress updates along the way, so that classrooms across the schools can see photos of projects in various degrees of development!
The day will finish with an online follow-up session, where our experts will take a look at the work submitted so far.
Schools can then bring a group of ten students who have taken part in this event, to the TeenTech Festival on 8th July (at the Creative Centre at York St John University) where they will receive feedback from experts and also participate in a series of lively challenges and activities which bring the world of science and technology to life. You can register for this event here.