Virtual Event
TeenTech City of Tomorrow Live Build Day
1st March 2022 @ 10:00 am

-

11:00 am

GMT

Virtual Event

Free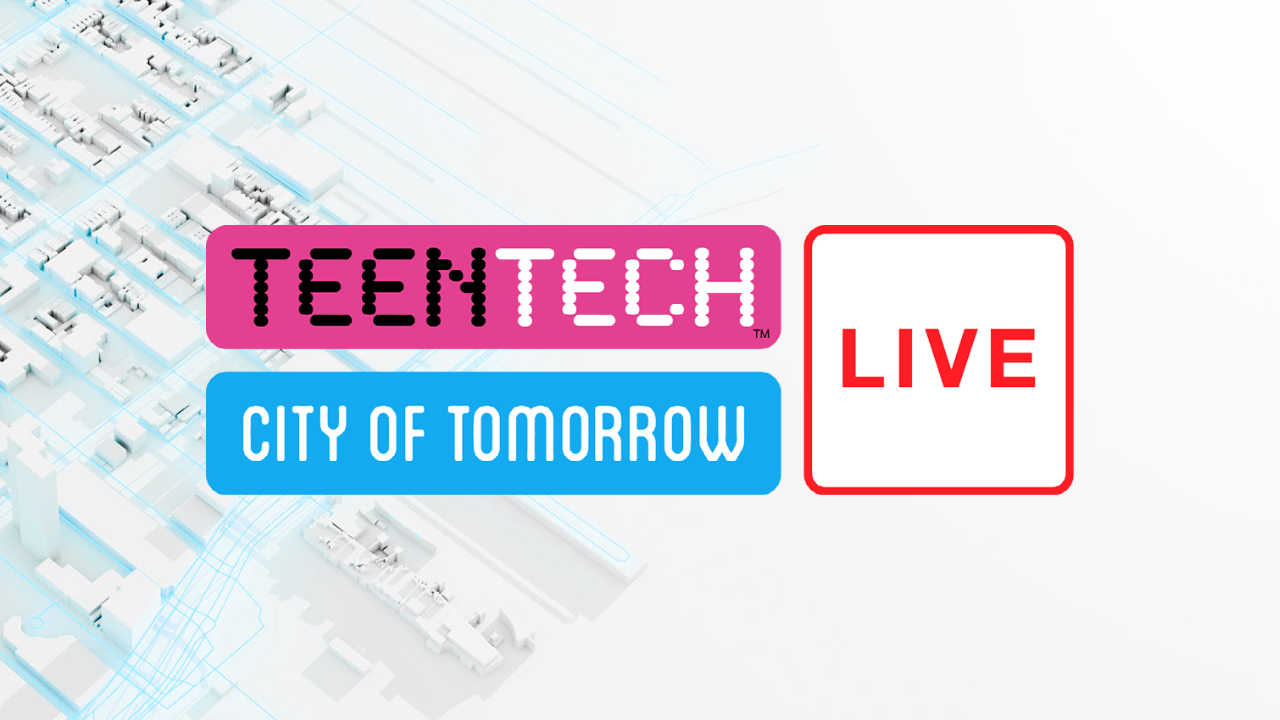 Join us for a TeenTech City of Tomorrow Live Build Day where your pupils will have a chance to imagine safer, kinder and smarter buildings for future cities. We'll look at the problems we face in our cities today, look at the world of fast-changing technology, and set your pupils the challenge of imagining buildings, infrastructure and technology to help tackle these challenges. They can create physical models of their ideas, or use CAD software or Minecraft, and they'll receive feedback from industry experts!
If the timings don't work for your school, or if you can't join the sessions live, don't worry! All sessions will be available for playback during the programme and you can even send us questions beforehand for our experts to answer.
What is a TeenTech City of Tomorrow Live Build Day?
Working to the brief of "smarter, kinder, safer" young people, individually or in small teams, design and construct architectural models of buildings to sit on the footprint the size of an A4 piece of card – but buildings can go out as well as up. Together they develop ideas for the connected city and consider how to use technology and the internet of things to improve how we will live, work and play in the future.
You'll join us for a TeenTech City of Tomorrow Live Build Day, where a TeenTech presenter and industry experts, will take you through the challenge! These sessions are engaging and highly interactive! Your pupils will be able to send questions and safely interact with us (through, for example, live quizzes) throughout.
Following the Live Build Day session, you'll then have time to work on the buildings at a time that suits you. You'll then submit the buildings your pupils/children create. You'll then join us at a later date for a virtual Ask The Experts session where project feedback will also be given.
You can learn more about TeenTech City of Tomorrow here
Watch our TeenTech City of Tomorrow Live Build Day Trailer
Once you have registered for an event, you'll receive a confirmation email. Please add
[email protected]
to your safe senders list to make sure that event joining details do not end up in your junk folder.
You will be sent joining details closer to the date of the event. If you need to cancel your place, please revisit this page, or you can manage all of your bookings from the My Events page.