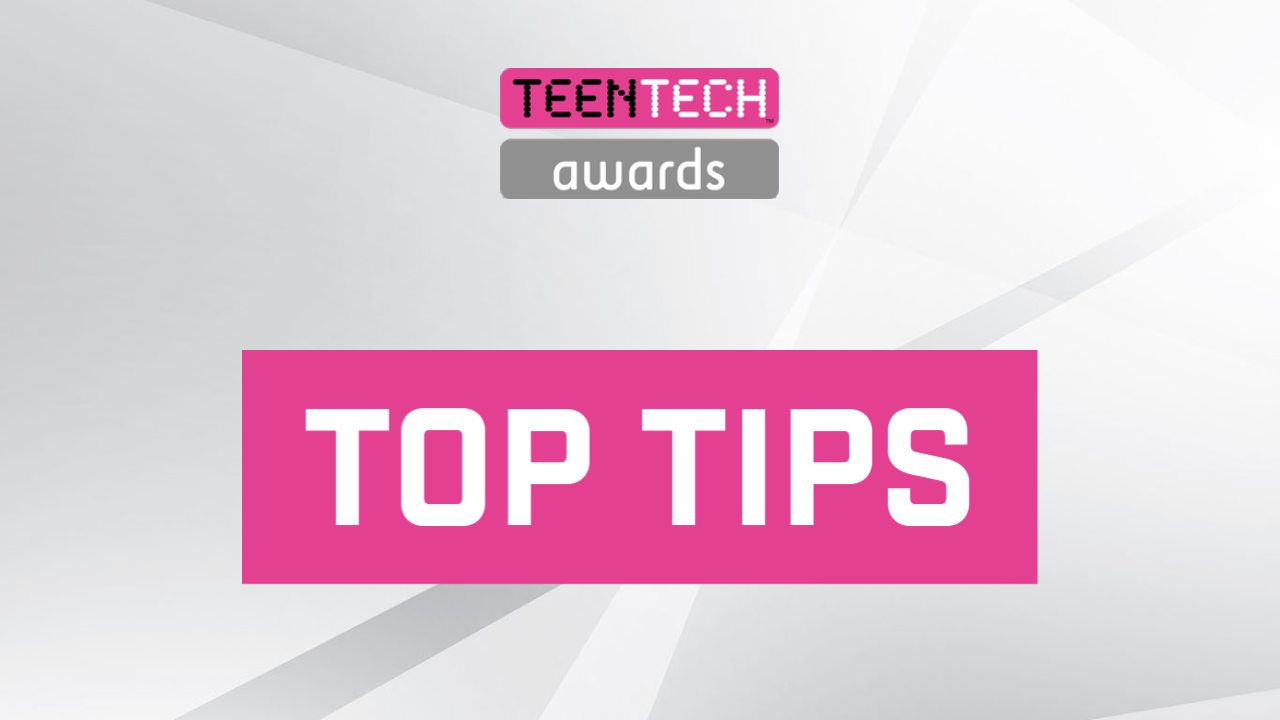 Whether you and your students are up and running with their TeenTech Awards projects, or whether the students still need inspiration, please do join our upcoming Top Tips for TeenTech Awards Students which will take place on Thursday 20th January at 4:00pm.
The aim of the session is to cover all the questions the students have about the awards: how to come up with ideas, where to take inspiration from, how to write the innovation log, whether they need to produce a prototype, and how to get help to support their ideas. We will also look at examples of previous ideas and innovation logs.
The students will be able to watch this session either in school, with you, or you can share the joining link directly with them (via your internal school platforms), so they can watch from home. They will be able to submit questions, safely, throughout the live event.