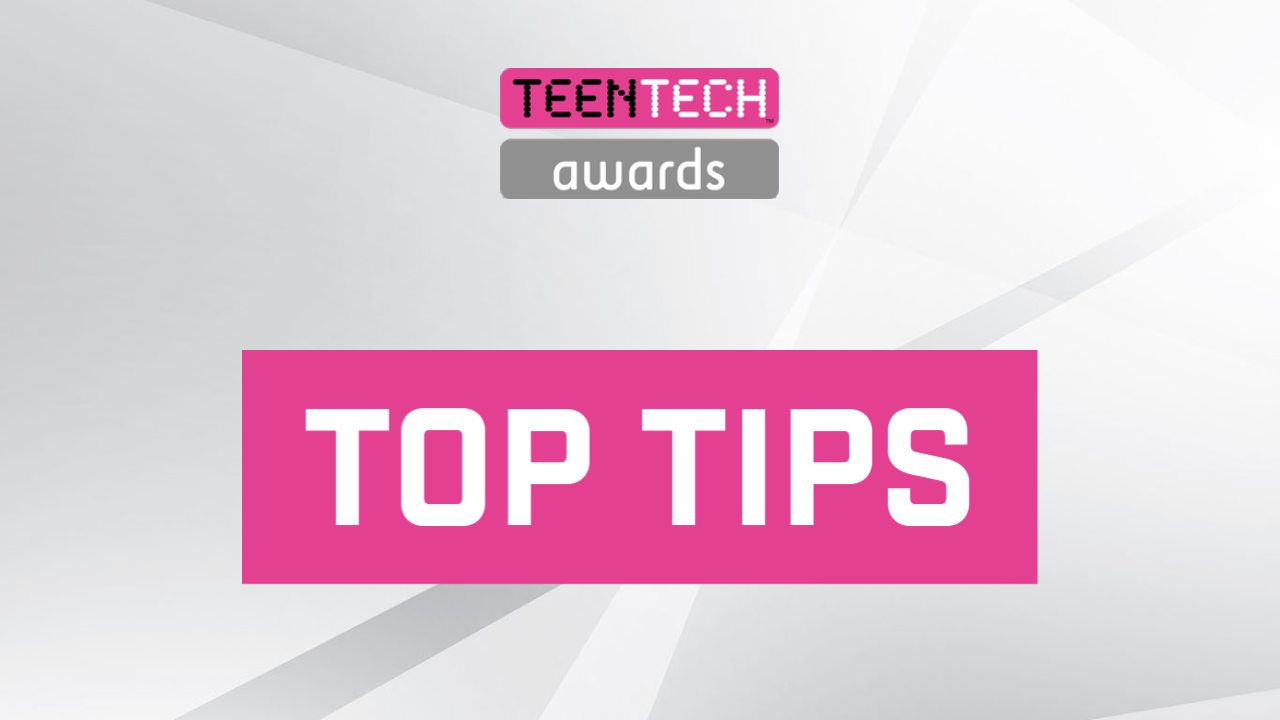 Following on from the success of our previous Top Tips sessions, we will be holding a workshop for you and your students where we will give our tips and hints on submitting your project into the TeenTech Awards.
During this workshop, the TeenTech Team will guide the students through our top tips for entering the project work to make your project stand out! We will share the key things to include for the judges, look at previous submissions which show the different approaches students have made. We will also explain the long-reaching benefits of entering the TeenTech Awards by talking to some inspiring alumni. We will also talk you through the submissions process.
The students will be able to watch this session either in school, with you, or you can share the joining link directly with them (via your internal school platforms), so they can watch from home. They will be able to submit questions, safely, throughout the live event.
If you can't join us live, no problem! The workshop will be available to playback at a time to suit you and your students. If you can't make the live date and time, your students can even submit questions ahead of time.
The submission deadline for TeenTech Awards 2022 projects is Wednesday 30th March. The Stage 2 submission form will be available on our website shortly.